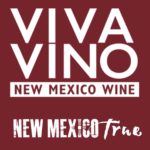 Ok, I have to admit it right out of the gate, that I am a California gal with a pension for wines from Napa, Sonoma and Paso Robles. I have probably been up there 80 times in my adult life. The highest elevation of vineyards I have walked thru (during a cooking class) was at Chappellet Winery above the dreamy Hennessy Lake in northern Napa.  So when I was trying to wrap my head around grapes being lovingly grown at 4,000 to 6,000 feet in elevation, I was utterly perplexed. Who does that? Well, in New Mexico that is EXACTLY what they do. And the wines are amazing! And honor a long tradition, which is always comforting.
We were so pleased to have local wineries pouring wine and educating us all at our Welcome Reception for our IFWTWA November, 2019 Conference held at the historic La Fonda Hotel in the heart of Santa Fe. It was such a splendid evening and we so enjoyed meeting the representatives who joined us.
Here is a little bit more about each of them and I really hope you have the chance to visit them at their winery, or at one of their tasting rooms. I have provided information here on who has tasting rooms in the various cities that you just might visit if coming to New Mexico. You will really enjoy every sip!
New Mexico Wine-
The Wine "organization" changed its name in mid-2017 to New Mexico Wine. Their slogan is Viva Vino, or "long live wine." In New Mexico the wine regions consist of five areas. These regions include: the Northern, Middle Rio Grande River Valley, and in the southern area, the Mimbres Valley, Tularosa Basin and Mesilla Valley. There are 60 wineries producing 900,000 gallons of wine annually at recent count. Actually Spaniards settling in NM brought their knowledge of making wine and even snuck in some grape vines. This dates back to the early 1500's as they nestled into the sunny and lush Rio Grande River valley. Wine making started in the 1580's by Missionary priests producing sacramental wines. (Wink. Wink.) The New Mexico True Wine Trail offers a roadmap to dozens of the uniquely NM wineries for travelers to explore. The high desert climate, with hot sunny days and cool nights makes this a unique environment for wine growing. www.nmwine.com
Vivac Winery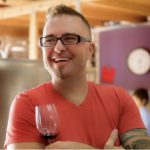 We first met Jesse and Michele at the opening reception for our Conference, and they also participated in the luncheon held at the Convention Center. They are such incredibly gracious hosts and are completely passionate about wine—both New Mexico wines and their wines at beloved Vivac Winery. (They also hinted of a brand new vintage that was to be released in early December. I am just saying…. that is what I heard….)
Jesse Padberg is President of the New Mexico Wine Association, co-owner of the winery, co-winemaker and an Advanced Sommelier.  Wife, Michele, is co-owner, co-business management team, Advanced Sommelier and an international wine judge. Jesse's brother Chris and his wife Liliana round out the impressive team of four who run the business. Jesse and Chris are co-winemakers and were raised on an apple farm right there in Dixon, New Mexico. The winery was founded in 1998 and opened the tasting room in fall of 2003. This area is the oldest grape growing region in North America. Yes, I was shocked to hear that as well.
Vivac means "high altitude refuge" and at 6,000 foot elevation that makes perfect sense, right?  This is one of the highest altitude wineries in the world. Imagine that!  The Tasting Room was built by the four winemakers. Enchanting flower beds and meandering pathways escort visitors to a flagstone courtyard. Blown glass and artwork grace the tasting room and don't forget to ask for the in-house chocolatier Liliana (Chris' wife). It will add to the delicious fun, along with the winery and vineyard tours.
Yes, they do have a wine club with numerous options, and have a plethora of wines from crisp, dry white wines, to roses, medium and full bodied reds and sweet wines as well.
Vivac Winery is located in Dixon, New Mexico north of Santa Fe and en-route to Taos.  They also have a Tasting Room in Santa Fe. www.vivacwinery.com
Gruet Winery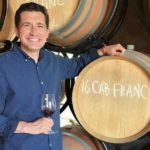 We also met Michael Dominguez who is Treasurer of New Mexico Wine and also hails from Gruet Winery. He was a pleasure to meet as he shared with us their delicious sparkling wines. The Gruet family has been making Champagne since 1952 in France. They had heard of some European wine makers who were finding success in New Mexico. The high elevation, sandy soil and sweeping winds naturally kept pests away and created a thin canopy for greater flavors.
In 1983, the Gruet family purchased vineyards near Elephant Butte Reservoir and expanded from there. Gilbert Gruet was the founder of the Gruet et Fils and Paul Laurent Champagne houses.  With the purchase of land his son Laurent, daughter Natalie and associate Farid Himeur relocated to New Mexico and planted Pinot Noir and Chardonnay.  They specialize in the Methode Champenoise which is sparkling wines and a small collection of still wines. Their first release was in 1989.
They have a robust collection of wines with 26 different offerings. Their Wine Club has numerous options for wine-lovers to enjoy at home throughout the year. Gruet Winery is located in Albuquerque, New Mexico and also has a Tasting Room in Santa Fe at the Hotel St. Francis. www.gruetwinery.com
Noisy Water Winery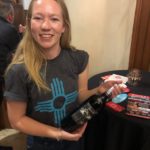 The winery got its name from the nearby river setting the tone. They were founded in 2009 and by 2014 were winning awards at the Finger Lakes Wine Competition. Their Relleno Brothers line of wines is well known and they encourage guests to try their Green Chile Wine. I must say I am intrigued by that name! This is a fifth generation of farmers in New Mexico. They proudly state they "grow grapes, make wine and take their craft very seriously."
They produce white wines, red wines (from Merlot to Cabernet, Pinot Noir in an old-world style, and Malbec) and sweet wines as well.  Noisy Water Winery is located south east of Albuquerque in Ruidoso. They also have a Tasting Room in Santa Fe. www.noisywaterwinery.com
We want to thank all of them for welcoming us to Santa Fe and educating us on their plethora of wines. It was a pleasure and we all look forward to exploring more of what they have to offer. We now have a whole NEW region to explore at our local wine shops and to share with guests.
Maps And Guides To Explore-
This web site has information on each of the wineries and a guide with maps you can download too. https://www.newmexico.org/things-to-do/cuisine/wineries-vineyards/
The Association web site is also very informative and on the home page features some of the upcoming events. https://nmwine.com/