Table For Ten is a very special philanthropic event that occurs in the springtime. Worthy charities are identified and over 40 of our beloved Chefs offer their time and resources to prepare a very special menu and table décor at their exclusive tables of ten guests. This event is in its 16th year and is orchestrated annually by Kristin Martin and KM Productions.
This year it will be held at the Festival of the Arts in Laguna Beach on Sunday, March 6th. It will begin with a cocktail reception at 4:30 pm with bidding on many amazing prizes—everything from dining experiences, to jewelry, artwork, inviting trips and collections of wines. Then, when the dinner bell chimes, guests will be seated for the lovely evening that will ensue.
This year the Table For Ten event will raise money for life-changing financial grants for culinary arts students in Orange County. It is called the Pascal Culinary Art's Scholarship Program. The money will be used for grants at both Saddleback Culinary Arts College and Orange Coast College Culinary School. Both have excellent, well-established programs in place.
This elegant event showcases over 40 of Southern California's top chefs. Dramatic-themed table-scapes will set the stage. The elegant linens & florals will welcome us in and sublime lighting will dazzle the guests.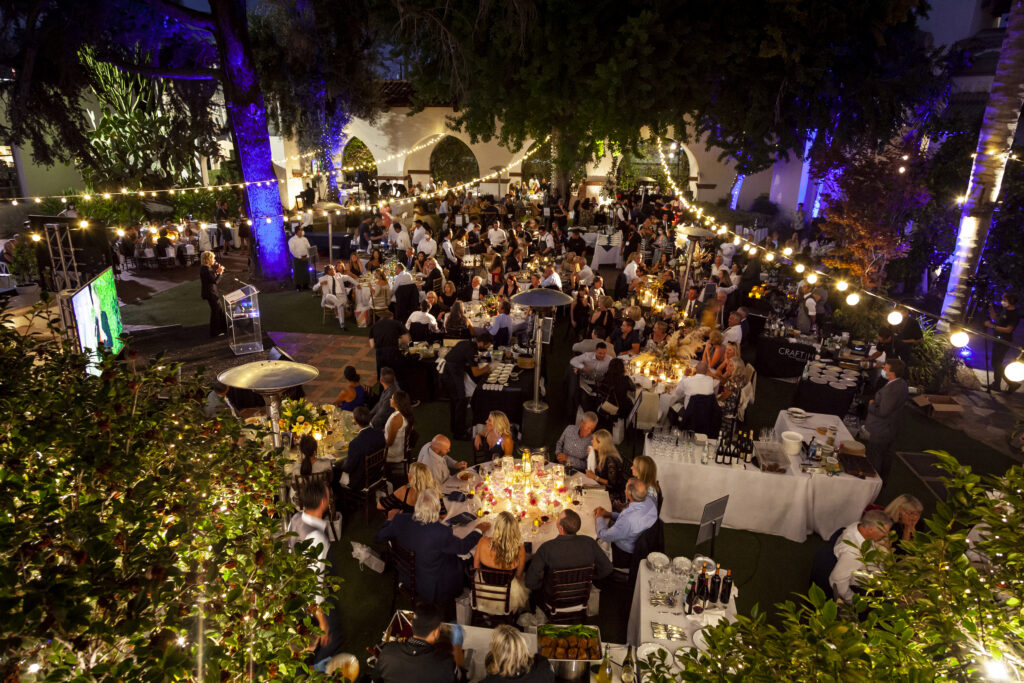 Each Chef will prepare a masterful and delicious multi-course dinner paired with exquisite wines. Each table reflects that chef's creativity. To experience it is so special! It is an honor. Walking into the dining area just takes one's breath away. It is a treat for all of the senses.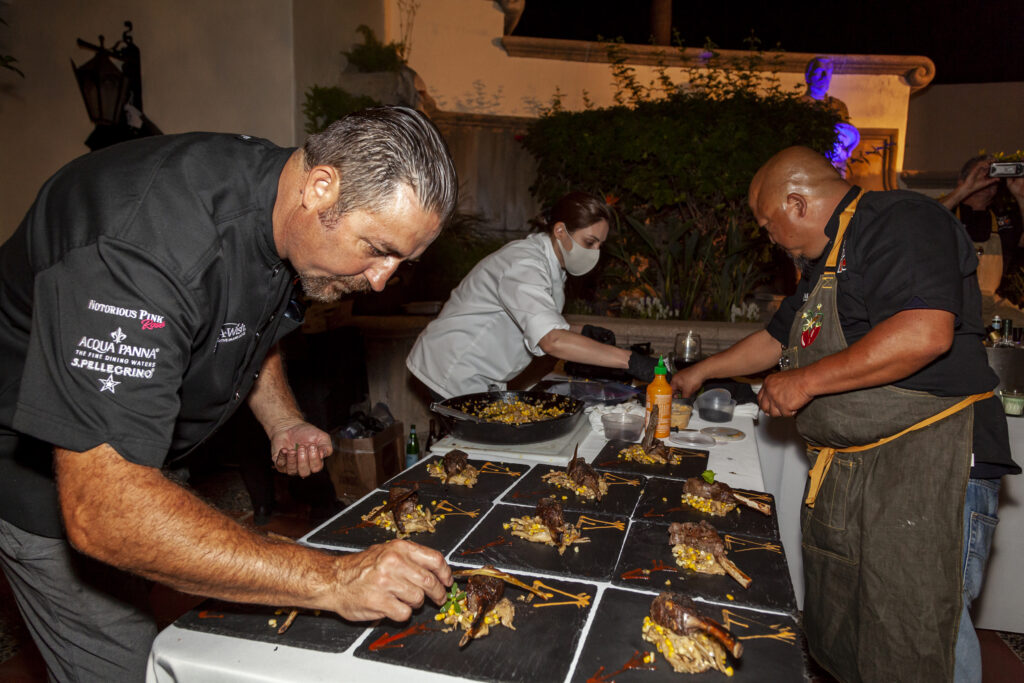 Tickets And Donations
There are very few tickets left, so do go to the website and see what is still available.
In addition to purchasing a seat at the table donations are very much welcomed.  If you want to help a student who needs some help and is passionate about their culinary future, this would be the perfect spot to invest in their future.
Main Web Site: www.TableForTen.org
For Tickets Contact: Kristin Martin (714) 345-0496, or email her at: martin600@cox.net
Viewing Auction Items:
Making A Donation:
2022 Table for Ten Participating Restaurants & Chefs
Honorary Chef – Ugo Allesina of Prego Restaurant
Chef Scholarship Chair – Pascal Olhats
Venue Host Chef – Donald Lockhart
---
Amarillo Country Club – Ron Duprat
Balboa Bay Resort & Club – Prabeen Prabathan & Jacob Davis
Bluegold – Eugene Jang & Jorge Valines
Butterfight Food Service – Alan Ramirez
CafeEighteen48 – Scott Renney & Dominique Shelton
Cannery Seafood of the Pacific & Louie's by the Bay –
Victor Soto & Daniele Cambria
CDM Restaurant – Elvis Morales
Chatos Bar & Grill – Sergio Ortega
Craft House – Blake Mellgren
Dana Point Yacht Club – Jonathan Stanley
Haute Productions – Keith Prante
Hook & Spear, Newport Beach Marriott – Andy Arndt
King's Hawaiian Corporate Chef – Bert Agor
Loews Vanderbilt Nashville – Charly Houegban
Montage – David Serus & Ben Martinek
Nobu Newport Beach –Tetsuya Isogami
Oceans & Earth – Chef Adam Navidi
Oliver's Osteria – Erik De Marchi
Pacific Club – David Martin
Pacific Pearl Catering – Michael Campbell
Prego Restaurant – Ugo Allesina
Pelican Hill Resort – Kyung Carroll
Saddleback Culinary Arts – Pascal Olhats
Seabutter – Peter Moon
Sodexo – Duane Keller & Gustavo Vega
Splashes, Surf & Sand Resort – Ron Fougeray
Station Craft – Anthony Celeste
Taste Collective – Chris Tzorin
The Mayor's Table at Lido House – Riley Huddleston
The Ranch Laguna Beach – Kyle St. John
Thyme Well Spent Catering– Brandon Hall
Waterfront Hilton, Huntington Beach – Lewis Butler
Cocktail Reception Hosts
Backstage-A-Fare – Annie Morgan
Baja Shellfish – Pascal Olhats
Blue Lantern Inn – Antonio Roa
Catered Courses & Santa Ana Sweets – Rick Boxeth
Chakra Shack – Jill Templin
Chef Board Stylist -Jackie Gomez
Filomena's Italian Kitchen – Linda Johnsen
Flaky Apple Pie Company – Brook Cazier
Macheen Food Events – Jonathan Perez
Miss Mini Donuts – Leslie Nguyen
OC Local Honey – Christine Ferrian
Sugared & Iced – Samantha Meyer
Terra Laguna Beach – Donald Lockhart
Three Pug Bakery Dessert Shot – Heather McLeod
Cocktail Reception Winery Hosts
Babcock
Daou
Dierberg
Duckhorn
Crown Point
JCB Wines
JUSTIN Wines
Notorious Pink Rose
Melville
Martinelli Vineyards
Munselle Vineyards & Wine Gallery
Main Web Site: www.TableForTen.org
For Tickets Contact: Kristin Martin (714) 345-0496, or email her at: martin600@cox.net
Viewing Auction Items:
Making A Donation: