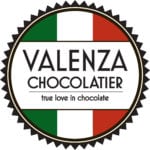 Meeting Amy Jo for the first time, as she introduced me to her fine chocolates, I was drawn in by her warm smile and her carefree spirit. And after spending time with her, I was just in awe of her determination, her passion, amazing creativity and delicious treats.
As we settled in, Amy Jo walks me through her day in this jet-set, stainless steel, state-of-the-art industrial kitchen with equipment that looks like it could fly us to the moon. I asked her to repeat herself as she mentions her start time. What? That is just unheard of. Who starts working at 4 o'clock in the morning? But as I learned more, it all seems to make sense.  The making chocolate is similar to a maestro, leading an orchestra in perfect harmony. Every element has to be perfectly in-tune, polished, and just the "best of the best". And factors such as humidity and temperature all play key factors in tempering the chocolate—whether pouring chocolate, filling shells, piping, or mixing the next batch. Now here is the bad news, those variables are constantly changing. So, brushed parchment test strips and dipped spoons are a constant way of life in the kitchen. We're looking for sheen—no bubbles…no streaking. Repeat. As Amy Jo reflects, "each day the chocolate leads me."
"Amy Jo is one part Entrepreneur, another part
Scientist, and a dash of just plain adorable."
There are times in one's life when a life-altering event shifts the course, and that is indeed what happened for Amy Jo. With a degree in Finance, and a successful thirteen year career in commercial real estate lending, her very close cousin became ill and in 2008 lost her battle with Ovarian Cancer. This devastating experience, brought Amy Jo to the question many of us ask, "What would I do if I were to start all over again?" This allowed her to free her mind, and follow her dreams. She became a Certified Chocolatier through Ecole Chocolat Professional School of Chocolate Arts, and thus, Valenza Chocolatier, Inc. was born.
In September,  Amy Jo and I were both in the Lakes Region of  Italy. We were just one Lake apart, which seems so funny since we both live in Orange County and this was thousands of miles away!  Amy Jo was one of seven students to complete the Ecole Chocolat Professional School of Chocolate Arts Master Chocolatier Certificate of Achievement.  The program combines intensive hands-on training at the ICAM Choco Scuola in Lecco on Lake Como with travel to Turin and Milan to visit important Italian cioccolatieri in their cioccolateria and laboratories. She is now a MASTER CHOCOLATIER!
Valenza is her family's name, and many of the recipes have been researched from old family trade secrets.  She creates Italian inspired artisan chocolates and confections from the finest ingredients available. Each item is hand-crafted and love is infused into each creation. The result is indeed, a decadent, dreamy morsel of chocolate enjoyment. Bonbons, Bars, and Confections are all handmade from the finest ingredients and single bean origin, fair trade chocolate.
Three of my favorites include: Fennel Bonbon (a unique anise flavor and paired with dark chocolate and a fennel seed adorn the top for a light crunch finish), PB+C Bar (a creamy peanut butter filling with a dash of sea salt), and third, Turtles (a 40-year-old recipe from her mother Diane, and made of rich caramel atop crunchy pecans on a bed of chocolate).
Awards and Accolades-  Amy Jo has hit the ground running, and her amazing chocolates are getting the recognition she so well deserves. Here are some of the recent highlights. We applaud her continued success!
-2012 Orange County Fair Culinary Arts –
Confections Award Winner For Classic Dark Chocolate Turtle
–2013 Orange County Fair Culinary Arts –
Chocolate Hand Made Candy- Blue Ribbon for PB + C Bar
Carmel Candy Category- Blue Ribbon for Classic Dark Chocolate Turtle
Other Confections Category- Second Place- Spumoni
–2013 Golden Foodie – "BonBons of Gold"
The Exclusive Chocolate For This Culinary Event
Valenza Chocolatier's was extremely honor to be one of the featured desserts at the 2nd Annual Golden Foodie Awards on September 29th, 2013  to celebrate Orange County's best Chef's, Restaurants, Food and Drinks. Guests enjoyed her  "Bonbons of Gold" (a peanut butter bonbon)!  These decadent 'Bonbons of Gold' are an adult update of the original peanut butter cup. Pushing the marriage of chocolate and peanut butter to new heights, this bonbon begins with a creamy ganache pairing of rich 41% milk Venezuelan single bean origin, fair trade chocolate with organic peanut butter.  The ganache is finished with a hint of Sicilian sea salt and then enclosed in a velvety golden-dusted shell of 61% dark Venezuelan single bean origin, fair trade chocolate.
Purchasing Her Chocolates On-Line?  Right now you can purchase items on her brand new web site, with all types of options and packaging for the holidays. Take a peek at: www.valenzachocolatier.com. Place your order for the holidays. What a fantastic hostess gift idea!
Where Else To Find Your Taste of Valenza?  This is perfect for personal indulgences, gift giving, party favors, weddings, corporate gifting and workshops. Valenza is available at Provisions Market in Old Towne Orange, and hopefully after the New Year begins….will resume the William Sonoma's Artist Market on Saturdays  at Crystal Cove or South Coast Plaza from 12:00-4:00 (please call for the store to check on  January dates).
Valenza Chocolatier, Inc.
Phone :       949-891-1206
Web Site :   valenzachocolatier.com
Email :        info@valenzachocolatier.com
PHOTO CREDIT: Anne Watson Photo at: http://annewatsonphoto.com/