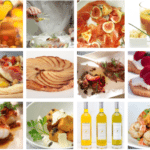 New Restaurants Now Open…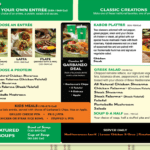 Garbanzo Mediterranean Grill- July~ Woodbury Town Center, Irvine
A fast casual restaurant featuring fresh and healthy made-from-scratch Mediterranean cuisine for lunch, dinner and even catering! Menu examples include: pita, laffa, falafel, shwarma, hummus, seasoned rice, sauces and dressings. All Garbanzo salads and sauces are prepared on-site daily, and the pita are made from scratch throughout the day. Several ingredients are bought locally and some are imported directly from the Mediterranean region.  The new Garbanzo Grill is located in Woodbury Town Center at 6278 Irvine Blvd., at Sand Canyon Blvd., in Irvine. The restaurant is  open from 11 a.m. to 9 p.m. daily.
PdM Kitchen- July ~ Oak Creek Shopping Center-Irvine PdM Kitchen serves breakfast, lunch and dinner daily in the restaurant and on the (dog friendly) patio. Breakfast is available until 3:00PM. Throughout the day, PdM Kitchen  offers a variety of fresh salads, soup and sandwiches, including Mediterranean Hummus Salad,  Dawn Salad with red and golden beets, Mango Chicken Salad and Chipotle Caesar Salad. Sandwiches are with couscous salad or garden salad and can also be made as wraps. Choices  include:  a Market Fish Sandwich, Bozeman Chicken & Bacon, Tuscan Chicken and Grilled Veggie, among other selections. Examples of house specialties range from: Grilled Fresh Salmon with mango salsa and a ginger cilantro sauce, and Fresh Fish Tacos, grilled and served with pico-de-gallo and roasted corn, to Pan Seared Halibut on seasonal veggies with a white wine lemon and thyme sauce.
PdM Kitchen offers wine and craft microbrews such as Stone from San Diego and Hanger 24 in Redlands. The bar seats a dozen guests to enjoy watching while the Chef's prepare their meal. PdM Kitchen décor features a rustic feel with warm woods and rich colors, including walnut flooring and a wood bar with stone accents. (I expected to see more tempting pastries and desserts, as it is similar to Panarea or Corner Bakery but the selection at the counter was limited. Will check back again soon to see. Perhaps it was the time of day, as I was there in the afternoon?)
Lemonade- August 2013 ~ Fashion Island, Newport Beach
This is first location in Orange County with 11 others in Los Angeles. Hailed as Southern California Comfort food, the menu ranges from: endless vegetables and noodle dishes,  Chicken and Beef  (Moroccan, Jerk and Basque style), Soba noodles, Pizza, Seafood, Salads, Marketplace soups, tempting desserts, and of course seven different types of  Lemonade. My favorite was the "rosemary/watermelon lemonade". Multiple portion sizes are available, as are to-go orders. There is an outdoor patio and they are dog friendly too!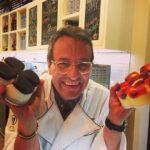 Vitaly- The Camp, Costa Mesa
If you enjoy Italian coffee, pastries, gelato, sandwiches and on and on… then you must try Vitaly. This is an authentic caffe that embraces the methods of their homeland. It is a pleasure to not only dine here, but to watch these passionate owners as they buzz their way through the crowds and welcome everyone with a big smile. The outdoor patio is my favorite spot, and they are dog friendly too. This venue is available morning, noon or night, so come get your "Italian fix" right here. (See my article on my web site under Restaurants for more details and examples of the menu.)
 Lark Creek- August ~ Fashion Island, Newport Beach
Award-winning San Francisco-based Lark Creek Restaurant Group announces opening of new restaurant. Chef/Partner John Ledbetter will be at the helm, are offering diners seasonal, coastal-inspired cuisine for lunch, dinner, and weekend brunch. Space designed by the nationally recognized Cass Calder Smith Architecture, the restaurant  features an outdoor lounge with a fire pit to the right, full bar with pull up windows for indoor/outdoor sensibility, and private dining space. (Location: Replaced the  Daily Grill and is between the Movie Theatre and parking structure.)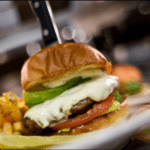 Jimmy's Famous American Tavern- August~ Dana Point
Renowned restaurateur David Wilhelm has returned to Orange County's restaurant scene. This is David Wilhelm's first restaurant to open in Orange County since his restaurant empire, Culinary Adventures (of French 75 fame) split up in 2009. Jimmy's focus is American regional cuisine, handcrafted cocktails, tap wines, and craft beers. Can you say comfort food? Dishes are prepared from scratch daily. Some of the favorite dishes includ the: the half-pound Jimmy Burger with Applewood bacon, pimento cheese, and jalapeno jelly, Steaks served with buttermilk beer battered onion rings, and New England clambake in a bowl. This neighborhood eatery is open for quick lunches, relaxing dinners, weekend brunches.

Two Restaurant Openings We're Watching For This Fall…..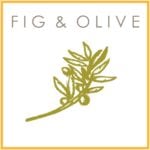 Fig & Olive- November 2013 ~ Fashion Island, Newport Beach
Fashion Island is quickly becoming the mecca for shopping, dining and entertainment in Newport Beach, California.  With restaurants in New York and West Hollywood, FIG & OLIVE's presence in Orange County will be exclusive to Fashion Island. They will be serving lunch and dinner and we can hardly wait.
Scheduled to open in November 2013, Executive Chef Pascal Lorange — who began his training at a young age with three-star Michelin and Chef Georges Blanc in Vonnas, France — will introduce a menu of refined elegance with classic flavors and the highest quality of ingredients inspired by the Riviera and coastal regions of the Mediterranean. The restaurant will feature an outdoor patio in addition to elegant dining room seating.

Red O Restaurant- Fall 2013 ~ Fashion Island, Newport Beach
Red O Restaurant features Mexican Cuisine by Chef Rick Bayless. Most people know Bayless from his highly rated PBS series "Mexico—One Plate at a Time," from his seven cookbooks, and winner of Bravo's "Top Chef Masters" beating out 23 other culinary luminaries. RED O's menu features both authentic Mexican and lighter California-style dishes. The "Bright Bites" section includes a selection of Ceviches and Tostaditas, while the "Savory Snacks" section features various Sopes, Queso Fundidos, Taquitos, and Tamales. The "Cazuelas for Soft Tacos" portion of the menu highlights a variety of regional Mexican flavors for making your own soft tacos, and the "Enchiladas & Tacos al Carbon" category focuses on a few classic offerings that are the cornerstone of Mexican cuisine. The centerpiece of Bayless's menu is "Mexico's Celebrated Seven," which includes his take on iconic dishes, such as Pollo en Mole Poblano and Cochinita Pibil.
In 1987, he founded side-by-side restaurants in Chicago: the casual Frontera Grill and the sophisticated Topolobampo. In 2007, Frontera Grill was awarded Outstanding Restaurant by the James Beard Foundation. The organization has also honored him as Midwest Chef of the Year, National Chef of the Year, and Humanitarian of the Year. His book, Mexican Everyday, was also nominated for a James Beard Award. In August 2009, Chef Bayless was crowned the winner of Bravo's "Top Chef Masters," beating out 23 other culinary luminaries. RED O was the first Los Angeles restaurant with cuisine by Rick Bayless, and his first venture outside of Chicago. Soon Newport Beach will open and be the second West Coast jewel.
Note: If you have other openings,  please send them to me for consideration in our next Newsletter! Logos and a photo are also helpful! Deirdre@TastesAndTravel.com .