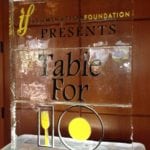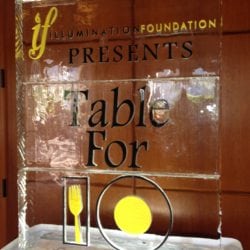 The Illumination Foundation Partnered With Wells Fargo and Other Sponsors To Help Break the Cycle of Homelessness In Orange County at this special evening of culinary enchantment. Executive Chef Josef Lageder and Dieter Hissin, General Manager were the hosts for this fun-filled evening. They and their team welcomed more than 250 guests to the Balboa Bay Resort, and this property is the perfect backdrop to an elegant evening. With bay front views and service beyond compare—-The Grand Ballroom was transformed to a culinary extravaganza. This event featured 25 of Orange County's preeminent restaurants and chefs. Each one generously volunteered their time and resources to create a masterful array of phenomenal signature dishes and incredibly unique table settings. Guests enjoyed the eye-candy of masterfully stunning table décor, extravagant floral arrangements, romantic candles, and exquisite fine china. The tableside dining by each Chef created an intimate setting beyond compare.
OC Social Scene Founder Lynn Selich was my host for this incredible evening. Lynn's website covers all the happenings in Orange County—from philanthropic events & fundraisers, to social soirees, profiles of leaders in the community, and a fantastic calendar of events. OCSocialScene.com is "the place to be seen in Orange County."
Pinot Provence was Par Excellence! We were very pleased to be seated at Chef Alfonso Ramirez's Pinot Provence table. With Chad Sislo, the General Manager, and his team personally attending to every detail made it all the more special. From our table we could watch up close Chef Ramirez work his magic at his temporary cooking station right there in the Ballroom. It was a special treat to see the entire team in action.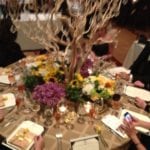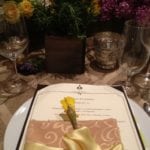 Pinot Provence Table for Ten Menu
~ Our Appetizer ~
-Hamachi with blood orange, candied pumpkin seeds & coriander vinaigrette
Wine Selection: Nicolas Feuillatte, Brut Rose, Chouilly, France
~ Our First Course ~
-Braised Beets, uni,beet green, fennel, kumquats
Wine Paring: Gamble, Sauvignon Blanc, Napa Valley 2009
~ Our Second Course ~
-John Dory with Truffle Puree, Celery Root Batons & Shaved Celery
Wine Selection: Chablis, William Fever, Champs Roaux, France 2009
~ Our Third Course ~
-Veal Tenderloin with Sweet Bread & Parsley Gremolata, Lemon Confit & Mustard Greens
Wine Pairing: Col Solare, Columbia Valley, 2007
~ Dessert ~
– Lemon Bars with Fresh Strawberries, Celery and Mascarpone
Wine Finish: Zonin "Baccorosa" Asti Spumante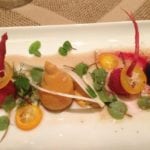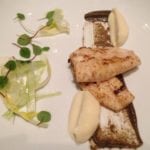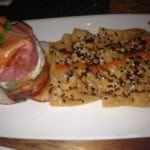 The evening included a moving performance by the Illumination Foundation Children's Choir, composed of children enrolled in the Illumination Foundation's housing. Guests were also given the opportunity to better understand how the Illumination Foundation serves local homeless through a powerful short film by Chapterfold Productions. The documentary-style video highlighted the struggles and triumphs of the families and children the foundation has impacted.
Paul Leon, Founder and CEO of the Illumination Foundation, followed the film with a rousing call to action. There was a silent auction, and a live auction as well. During his emotional plea, Leon invited guests to intercede on behalf of the children that have been marginalized and put at risk due to poverty. The crowd responded generously with proceeds for the evening's event reaching more than $300,000.
In addition to Wells Fargo the Key Sponsor, other noted Sponsors for the evening included: Kaiser Permanente, Disneyland Resort, Armored Wolf, Aman Resorts, Black Starr & Frost, Epic Products, Sidney Frank Importing Co., Nestle Water and Boekenoogen Vineyards. With special thanks to: Addington Toffee,  Bob Hodson Photography, Elegant By Design, Dining Out Magazine, Lamborghini Travels, MVT Productions and Sadie Rose Bakery.
Here are the list of participating 25 Restaurants and their Chef's that so generously given of the their time and talents. Let's repay them with visits.  Perhaps carry this list with you and tell them how much you appreciate what they are doing on behalf of the less fortunate children in Orange County. I know I will be doing so.
Host Chef: Josef Lageder-The Balboa Bay Club & Resort
Honorary Chef: Yves Fournier – Andrei's Conscious Cuisine & Cocktail
Cocktail Reception: Adam Navidi- Future Foods Farm
Brian Doherty – Bambu Restaurant ~ Fairmont Newport Beach
Seakyeong Kim – Charlie Palmer
Lewis Butler – Center Club
Marcel St. Pierre – Club 33
Joe Magnanelli – CUCINA enoteca
Austin George – du bois
David Shofner -Dublin 4 Gastropub & Wineworks for Everyone
Alfonso Ramirez – Pinot Provence
Steve Buckhorn – Future Foods Farm
Louie Jocson – Red Table
Blaine VIllasin & Kevin Wong -Roy's Hawaiian Fusion Cuisine Newport Beach
Manny Gomez – Ruth's Chris
Paul Bauer – Sevilla Restaurant & Tapas Bar
David Fune – Splashes, Surf & Sands Resort
Marco Romero – Starfish Asian Coastal Cuisine
Rayne Frey – Tabu Grill
Alfred Prasad – Tamarind of London
Casey Overton – The Loft Montage
Ashley Santo Domingo -The-Rock-It Bar, Whole Foods
Ryan Adams – Three-Seventy Common Kitchen+Drink
Sean Ramirez – Tommy Bahama's Island Grille
Trevethan & Michael Webb – Vue Restaurant, Laguna Cliffs Resort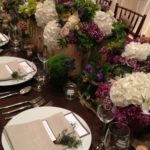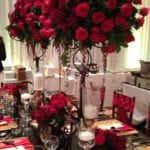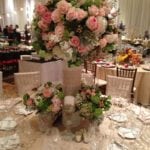 About the Foundation: The Illumination Foundation (IF) is a non-profit 501(c)(3), non-denominational, grassroots organization founded in 2007. Their mission is to provide targeted, interdisciplinary services for the most vulnerable homeless clients to break the cycle of homelessness. Moving away from traditional shelter models, IF created an innovative and cost-effective solution to house homeless families. Once families are in the program, IF provides comprehensive services to effectively transition families into permanent housing. IF provides free mental health, medical, and outreach services to homeless families and individuals at clinics throughout the county. To date, Illumination Foundation's housing programs have served 946 families and placed 504 into permanent housing. Illumination Foundation's medical programs have provided medical and social services to 8,215 patients. www.ifhomeless.org