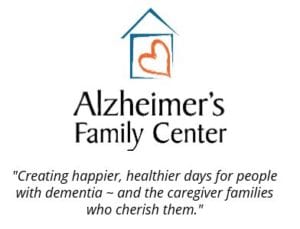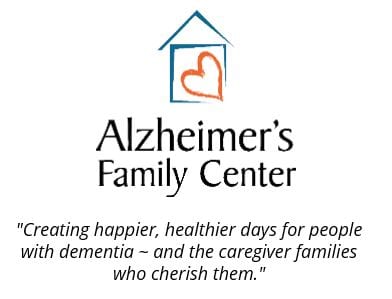 Raising A Glass and Our Cash to The Alzheimer's Family Center
Sunday, October 28, 2018 at Pasea Resort & Spa
This is "THE" fall charity event of the season, as we honor The Alzheimer's Family Center. And what better way to do that than with a focus on "culinary luminaries" right here in Orange County.
All of our favorites are gathered at the lovely Pasea Resort & Spa in Huntington Beach. The festivities begin at 4:30pm on Sunday, October 28th, 2018 with a bevy of chefs all showing off their talents— as only they can do!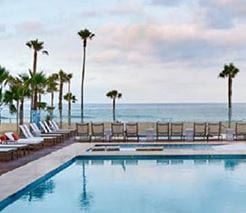 Upon arrival, guests will enjoy the chance to sample the chef 's creations for a 90-minute tasting experience. Afterwards, guests will enjoy dessert while bidding on some very unique travel packages at the Live Auction and Fund-A-Need mission — all to benefit this wonderful charity.
The Alzheimer's Family Center is the first and only day care program in Orange County devloed to treating individuals living with this disease and other dementia conditions. Affiliated with the Pickup Family Neurosciences Institute at Hoag, the center has a long and proven track record of helping Alzheimer's patients and their families successfully cope with the many challenges of memory loss. They provide a respite, support and resources for family caregivers. The facility is able to offer nearly 26,000 patients days last year. The Center is open Monday through Saturday from 7:30am to 5:30pm— and on Wednesdays from 4:00-9:00pm. Located at: 9451 Indianapolis Ave. Huntington Beach, CA 92646
(714) 593-9630   www.AFSCenter.org
Did Someone Say CHEFS???? Here is a list of the "star studded" Chef's here for this wonderful cause…
Meet Our Hosts:
-Kevin Meyers from Pasea Resort & Spa and Pascal Olhats Honorary Chef Pascal and Chef for Chefs
Executive Chefs In The Round:
-Donald Lockhart- AVEO Table & Bar- Monarch Beach Resort
-Rachel Haggstrom and Mixologist Ben Carpenter- A&O Kitchen & Bar/Waterline Balboa Bay Resort
-Jorge Valines- Bluegold/LSXO
-Philip Tangonan- Cannery Seafood of the Pacific
-Karen Rasmussen- Crepe Kitchen Catering
-Diego Bernal- Coliseum Pool & Grill at Pelican Hill Resort
-David Shofner- Dublin 4 Gastropub & Wineworks
-Linda Johnsen- Filomena's Italian Kitchen
-Adam Navidi- Future Foods Farms
-Greg Daniels- Harley's Laguna Beach
-Craig Brady- Haven Gastropub
-Keith Prante- Haute Productions
-Zachary Geerson- Jouneyman's Food + Drink
-Paolo Buffa- Irvine Spectrum Marriott
-Scott Raczek & Sous Luis Iturburu- Meritage Kitchen + Wine Bar
-Michael Doctulero- Mah Jong's Catering
-Lindsay Smith-Rosales & Sous Kimmy Wilson- Nirvana Grille
-Eric Mickle- Orange Hill Restaurant
-Amy Cripps- OC Local Honey
-Scott Raczek & Sous Miguel Luna- 90 Pacifica
-Ugo Allesina- Prego Ristoranti
-Jessica Roy-Renaissance Hotels
-John Vega- Silva's Bar & Grill
-Samantha Meyer- Sugared And Ice
-Ron Fougeray- Splashes, Sur & Sand Resort
-Noe Moreno- True Food Kitchen
-Yvon Goez & Chef de Cuisine Jimi Fritz- The Winery Restaurant & Wine Bar
-Manfred Lassahn- Watertable Food & Drink
-Cody Storts- Wreckless Restaurant
Can't wait to share some videos and photos with you at the event. This is going to be great fun!!!!
https://chefmasters.org/2018-chef-master-event.html
And as Alzheimer's has touched so many lives, please feel free to give to this organization and support their extraordinary effots. www.AFSCenter.org
#AlzheimersFamilyCenter
#ChefMasters2018