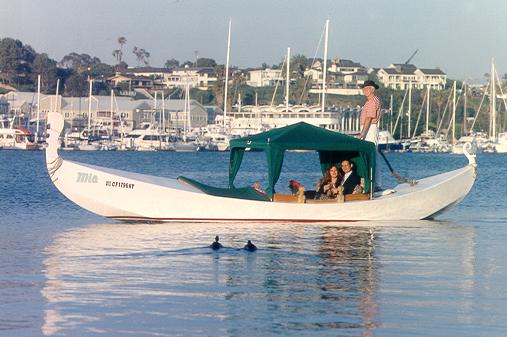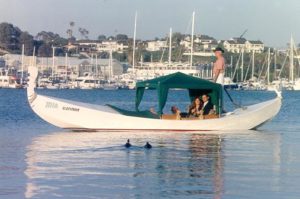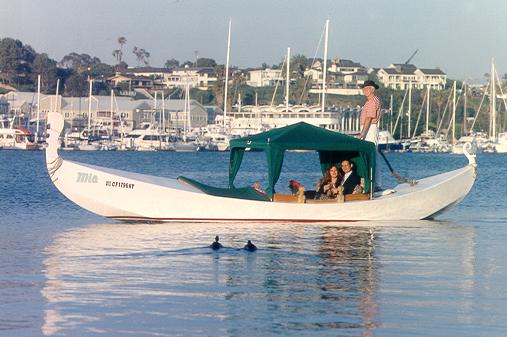 OK gentlemen, this article is for you. Valentine's Day (or in this case, the long President's weekend) is one of the most popular times for engagements. To that end, we have done some leg-work to find some really special spots to ensure a very romantic and thoughtful pronouncement. Proposing to someone is an exciting time. It is designed to be memorable, unique and yes, truly unforgettable. And you are in luck since these establishments will gladly help you create a unique moment in time. Good luck indeed…
(As also seen on Visit Newport Beach's Web Site under Blog Articles….)
Gondola on The Bay-
There are three companies here in Newport that offer romantic Venetian-style gondola experiences on the bay. Gondola Adventures is located on PCH just south of The Winery restaurant. The other two are located on Via Oporto in Lido Marina Village. Owner Jim informs me that Gondola Romance Cruises is the original gondola company—here for 32 years and they even have Ministers on-staff that can perform wedding ceremonies right there on the water. The third company is The Gondola Company of Newport. These companies are all happy to assist their guests. They can arrange for a message in a bottle, a surprise kidnapping from a local restaurant, and have some wonderful customized suggestions! (Items to consider when selecting a Gondola: do you need a canopy for shade on the gondola, location on the bay, and type of boat. Some boats are rowed, while others are motorized for pick-ups all over the Newport Harbor.)
-Gondola Romance Cruises (949) 675-4730 www.gondolaromance.com
-Gondola Adventures (949) 646-2067 www.gondola.com
-The Gondola Company of Newport (949) 675-1212 www.gondolas.com
Duo Wine & Dine-
Here are two romantic restaurant tables to consider. 21 Oceanfront Restaurant on the Peninsula just exudes romance. This steak and seafood spot checks all the boxes. Valet parking, a bar over-looking the ocean, nightly music, a classic dining room, refined service, and incredible cuisine. Table #63 is tucked in a corner and overlooks the main dining room. Be sure to stop by Table #76 where a painting entitled "The Proposal" is hung. Getting a picture there would be the perfect end to the evening! (Sunsets at the bar are quite popular.)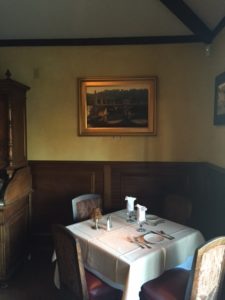 Another romantic spot is Rothschild's Italian Restaurant. Celebrating 50 years here in Corona del Mar, don't miss the charming bar and cozy booths for two. In the dining room, Table #5 is tucked in the corner of the room, and would be a perfect spot to "pop the question". There is also a beautiful Wine Room downstairs with a large, wooden carved cask—ideal for a small surprises announcement with 14 of your closest friends.
www.21oceanfront.com and www.rothschildsrestaurant.com
Crystal Cove
As simple as it may sound, sometimes just a stroll on the beach can be very romantic. It also makes for easy "dropping to one's knee" a breeze. Sprinkle this with idyllic weather, stir in a golden sunset, and you have a recipe for a magical moment. Crystal Cove is a natural bay with calm waters and a beach that makes you feel like you are the only one there. This is actually a Historic District which was originally built as a movie set in the 1930's. All of the original cottages are still standing today. Twenty-one have been authentically restored, furnished and available for rent. The Beachcomber Café reinforces the "vintage beach culture" just steps from the sand. Another option is to climb the staircase to PCH just above Crystal Cove to The Shake Shack offering burgers and milkshakes. Picnic-table seating is available with bright yellow umbrellas and spectacular views. (Guests park across the street at PCH and Los Trancos and can either hike down a pathway to the water, or take the shuttle for nominal fee. Be sure to get your parking ticket validated if you dine at the restaurant.) www.visitnewportbeach.com/vacations/newport-coast-crystal-cove/
Back To Nature Spots-
Lookout Point is an ideal vantage point to capture a glistening sunset, perched high above the water in Corona del Mar. Located at Ocean Blvd. and Heliotrope Ave. it will set the stage for a picture-perfect proposal spot. Selfie stick is recommended. Another spot down on the sand is Pirate's Cove. This secret spot is located at the opening of the Harbor. Guests climb over some hefty rocks, so sturdy shoes are suggested. The water is calm and small caves are there for exploring. The opening scene of Gilligan's Island was filmed there. It is best to enter from Corona del Mar State Beach.
Ferris Wheel on Balboa Village-
Channeling the child in all of us, it is hard to climb aboard a ferris wheel without a big smile spontaneously appearing. This could be a very fun way to propose as it overlooks the Bay and is located just steps from the Balboa Ferry. There are numerous restaurants just steps away as well, for a royal toast!
Coliseum Poolside Cabana at The Resort at Pelican Hill-
This is indeed a luxurious way to ask that "special question". And in this case, this is a plan that could last all day long! Each Cabana is draped with sexy white drapery, has four lounge chairs facing the dramatic 140 foot circular pool, a TV, mini-fridge, and of course, bar and restaurant service from the nearby restaurant. These can be reserved only seasonally for non-resort guests, so now is the perfect time to take advantage of this dreamy "lounge by the pool" kind of romantic day with that special someone. Guests can reserve either ocean or resort views, and the expansive green golf course is an added bonus.
On Valentine's Day only guests can enjoy an intimate and sensual dining experience. Pelican Hill's popular Dinner of the Senses stimulates each of the five senses of sight, touch, taste, scent and sound. Created by Coliseum Pool & Grill's Chef Micah, the seven-course menu for two features "his and hers" selections. Served in a private poolside cabana, each course is eaten by hand without the use of utensils, tapping into the desire to nourish one another and share cherished moments together. Customized music, flowers and décor are available upon request. Advance reservations strongly recommended. www.pelicanhill.com/dining/
A Suite is a "Sweet" Plan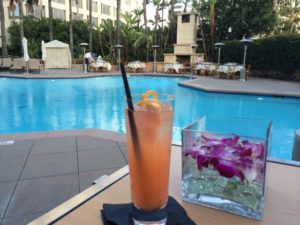 The Island Hotel is an elegant, boutique-style enclave right in the heart of Fashion Island. Their four Luxury Suites offer panoramic coastal views and are appointed with flair and sophistication. (There are also Junior Suites offering lovely coastal views.) The Oak Grill Restaurant is very popular, and Chef Marc's California-inspired cuisine is not to be missed. Request a table on the terrace for a very romantic experience. The pool is nestled in a tropical setting, and a spa is located downstairs. This is a spot where you could park the car and never leave the hotel during your stay. Just a suggestion! www.islandhotel.com