Framed by the majestic Palomar Mountain Range of northern San Diego County, this Four-Diamond award winning Resort is a lovely enclave, cradled in an idyllic location just an hour from Orange County, CA. Traveling along Highway 76, I passed by horse farms, open space and fruit-stands on a leisurely traverse through the countryside. The Resort welcomed my arrival with a cascading waterfall, crisp air and bright blue skies above. But what I noticed instantly was the sheer quiet. I knew this was going to be a wonderful escape!For those who would like to enjoy "spa and resort" amenities exclusively, this can easily be accomplished here at Pala. Guests can enter the lobby, check-in to their guestroom, and walk directly across the pool, bar & cabanas promenade, to The Pala Spa. And adjacent to the lobby, a coffee house and non-smoking slot machines can be found. The Pala Spa is a 10,000 square-foot free-standing building, and is conveniently located next to the outdoor pool area. The cabanas are nestled in a lush jungle of greenery and are equipped with indoor and outdoor lounge areas, music and a television. The Spa was just named one of the top 100 Day Spas in the United States by spAwards (2012), and as one of the Top 100 Spas by Spas of America (2012). There are 14 treatment rooms, a complete Fitness Center, an expansive retail boutique, Salon, and all the amenities of a luxurious Spa. The Spa offers: massages, body treatments and rituals, facials and an endless array of packages. The Pala Spa promises guests will enjoy relaxation, rejuvenation and the ability to unwind. And unwind I did.
There are five times that stand out in my mind as being spectacular, and I am confident that anyone spending time here will cite these same standouts.
» Signature Spa Suites– Two corner suites offer a very special experience for two, or up to six guests. There is an indoor area where two can enjoy a massage, an outside enclosed garden where guests can relax, dine, or enjoy massages, and a third area featuring an expansive whirlpool and shower area. Candles are lit to set the mood for romance, and groups of girlfriends often use this space for fun, celebration and reconnecting. Guests can order all types of food and beverage from the menu—delivered to their Spa Suite. They had me at candles— and a massage in the garden!
» Fantastic Staff– This makes such a difference in any spa, and Zeta Simms and her predecessor have done an amazing job to nurture the "best in class" here at Pala Spa. Every staff person that I had the pleasure to meet has been here for eight years! That is unheard of in this industry, however speaks volumes of the Resort's panache. They are happy and helpful souls.
» Expansive Relaxation Areas– From the whirlpool, to the outside Relaxation Garden to the Relaxation Lounge, the public areas are spacious and open. Somehow that helps me relax when I know I have my space and quiet time. In the Lounge there are teas, and fruit-infused waters, and even hot chocolate for cooler afternoons.
» Outdoor Gardens In Each Treatment Room– The Pala Spa manages to bring the outdoors inside, with intimate gardens as a part of each treatment room. It is enclosed by glass and a very pleasant surprise during the daylight hours. As I opened my locker, there was a welcome note with all of my treatments listed and the times right there as a special reminder. This is a very nice touch if a guest is doing more than one treatment on a particular day! There are endless treatment options on the Spa Menu, and although it is impossible to do them all, here are highlights of the three treatments I enjoyed….
Sea of Life Anti-Aging Facial– This 50 minute facial uses the product line "OSea" is made with Organic Algae. The organic marine extracts, nutrients and oxygen contained in these ingredients combine to treat the skin, offer a vitamin boost and deliver intense hydration. The facial began with a gentle flow of steam, and lavender eye pillows to darken the light and relax my soul. Crystal was an expert Facialist, and I felt safe in her care. She applied an Ocean Cleansing Milk with a circular motion, followed by a Sea Vitamin Boost to hydrate the skin. A Black Alge Mask exfoliated the skin, and Essential Hydrating Oil was applied to provide an instant glow to the skin. An Eye Gel Serum was added in soft circles around the eyes to firm and hydrate the skin. I was renewed and my skin was glowing. It was magical.
Ginger Renewal Body Ritual- This 80 minute treatment uses earthy minerals and gingers healing properties to enhance the skin. The treatment began with an invigorating full body exfoliation, followed by a pampering massage with organic ginger oil and warm healing stones. Marcie wrapped me in a warm cocoon and began a luxurious pressure point face massage which lulled me to a restful state of relaxation and bliss. Somewhere between awake and asleep….it was heavenly. When I later showered, my skin felt amazingly soft and subtle. I was anew!
Shellac Manicure– The Spa has a complete Salon offering: pedicures, manicures, all types of hair care (from cuts to color, and shampoo &styling), make-up application and airbrush techniques. The Salon carries a number of "Spa Exclusive" product lines, including: Whet Polish, The Bath Line, Shellac & OPI for nail care, and for hair—Argon Oil and Moroccan Oil. They are known for their bridal parties, often taking over the complete area and having a go at a fantastic "girlfriend day" in the Salon. Monica's cheerful spirit made my treatment a great deal of fun, and unlike a massage, you are sitting face to face. So some chatting just seemed natural for us to do. Shellac is a breakthrough nail treatment that combines the ease of polish with the permanence of gels. It is chip-free, extends the wear of color and is applied just like a polish and does not require filing the top layer of the nail off, as with gels. It is applied like polish and then each hand is placed in a special dryer to instantly dry the Shellac. My fingers were instantly dry which is fantastic. Monica provided me with a tiny bottle of cuticle care to put on my nails at night which was a very nice touch.
Unlike some Spas that carry one or two product lines, Pala Spa carries four lines, including: Kerstin Florian (an Irvine, CA company that sources products worldwide and has an extensive line), OSea (offering organic marine products), Kimberly Parry (organic products from San Clemente), and Eminence Organics (made in Hungary offering cleansers, toniques, masques, serums, body lotions, washes and moisturizers). These lines have been incorporated into the many treatments available in the Spa and all are exceptional in quality.
Twelve poolside Cabanas are available for half or full-day rental. The rates are as follows: Monday-Thursday $120 per day or $75 half day for 4 hours (9:00-1:00 or 1:30-5:30) and on the weekends, Friday- Sunday $180 per day or $95 for four hours. (During the summer hours are adjusted as the pool is open: 8:00am to 10:00pm.)
The Resort and Casino Side-The Resort features 507 guestrooms including 82 luxury suites, and 40,000 square feet of meeting space. The guestrooms and bathrooms are oversized, offering a luxurious experience with all the amenities imaginable. For those who may want to enjoy gambling—- there are 87 table games, 15 poker tables and 2,000 slot machines. There are also four concert and show venues, and a live band playing every day from noon-time well into the evening. The band is elevated above the Center Bar and they have managed to adjust the acoustics to foster conversation sitting at the bar and surrounding gaming venues. Pala has a rich "Privileges Club" featuring special discounts and rewards for dollars spent at The Resort. They also have a "60's Plus Club"—offering complimentary concerts, evening events and dining specials.
Pala is well-known for its "marquee" talent that graces its stages throughout the year. Packages include event tickets and guestrooms. Spa treatments can easily be added. In March of 2013, for example, Earth, Wind & Fire will be playing in the Pala Events Center which seats 2,000. There is also an intimate Infinity Showroom (accommodating up to 900) where private parties & weddings are held, comedians & musicians perform, and they will soon be hosting the regional finals for the Elvis Presley inspired Talent Competition. On the Event Lawn, there is an expansive area for events under the stars in the summer months—seating up to 2,000 guests.
The Restaurants- Where to begin here? There are many possibilities here—ten to be exact. Having choices is a good thing, because there not many off-property options nearby. (Temecula is 11 miles to the north and Oceanside is 24 miles to the west.)
Fine-Dining Restaurants For Dinner:
Mama's Cucina Italiana- This was my favorite with the finest authentic regional food Italy has to offer. From the antipasto bar and pasta made fresh daily in their pasta shop, to wood-fired pizza this is a fabulous dinner spot. I love eggplant and asked the Chef to prepare for me "Chef's Choice" and she did a wonderful job! Magnifico! (Dinner Only)
The Oak Room- A steakhouse offering prime steak and chops as well as fresh fish, lobster veal and chicken entrees. Extensive wine list as well. (Dinner Only- Closed Monday and Tuesday)
More Casual Dining:
Promenade Deli- Offers sandwiches of all types with a New York Flair, and bread from their onsite bakery. (Open all day and evening)
Noodles- This Asian restaurant are features traditional dishes from China, Vietnam, Thailand and Japan and offers menus in all languages. The cuisine includes authentic: soups, noodles, barbeque and rice dishes.
Choices- The Buffet- This buffet is larger than any other found in SoCal or even Las Vegas. The choices are endless—with an exhibition kitchen, themed food stations with over 200 different hot and cold food options form Asian to Italian to Mexico as well as American favorites, and delicious desserts. Tuesday night is Lobster night. It is a sight to behold, and to enjoy! (Open for lunch and dinner)
Sushi Sake Bar- This Sushi-bar style restaurant offers a wide variety of fresh and baked sushi selections, as well as a collection of sake choices, and offer "to go" options as well. (Lunch and Dinner)
Amigo's Mexican Restaurant & Terrace Bar- South of the border fare is here for the asking along with their signature margaritas. (Open for lunch and dinner)
Pala Café- This restaurant serves California cuisine in a bistro setting—from breakfast fare, to gourmet pizzas and burgers, to salads, and specialty sandwiches. (Open 24 hours a day)
Poolside Café & Bar- Serves breakfast, lunch and afternoon snacks overlooking the pool area and has everything from omelets to burgers, tossed salads and burgers. A complete list of inventive cocktails is also available. (Open daily from 9-5 weather permitting.)
Coffee Amore- Inspired by Italian cafes, Coffee Amore serves a wide variety of coffees, cappuccinos, freshly baked pastries, cakes, cookies as well as salads and Panini sandwiches. (Open early 7am to late in the evening)
Pala Casino Spa Resort
11154 Highway 76
Pala, CA 92059
877-946-7252
www.palacasino.com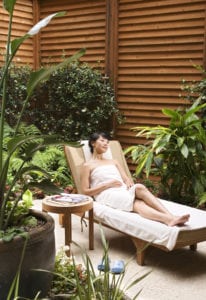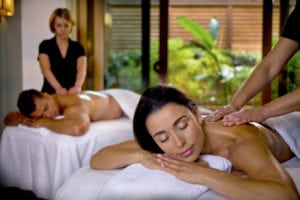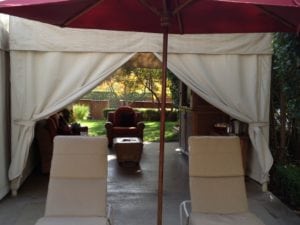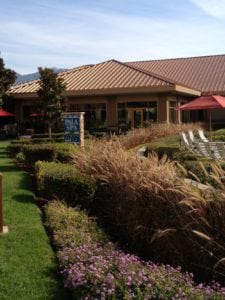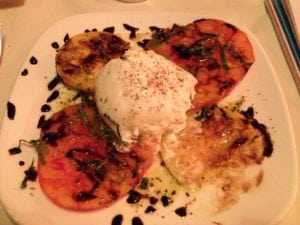 Home Made Bufalo Motzarella & Heirloom Tomatoes
Mama's Cucina Italiana