Roger's Gardens always does such a lovely job presenting Seminars and Workshops. On Saturday mornings here is the FREE line-up for
the New Year. I know my garden could use some TLC, and ideas for the spring. Hope to see you down there!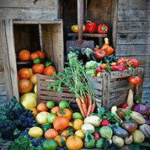 My Edible Garden with David Rizzo
January 3, 2015 from 9:00 AM – 10:00 AM
Well-known horticulturist, David Rizzo, will discuss everything edible, including vegetables, herbs, fruits, berries and more. Emphasis this month will be on planting appropriate cool season vegetables and herbs, dormant disease control and pruning of deciduous fruit trees, care of citrus trees, and pruning of berries and grapes. David will lead a lively and interactive discussion about the: what, where and when to plant, prune, feed and harvest. Bring your questions as well as your own tips and tricks, as audience participation is encouraged.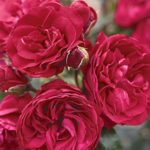 Rose Pruning Seminar- Shrub & Climbing Roses with Lynn Hillman
January 10, 2015  from 9:00 AM – 10:00 AM
Our rose expert, Lynn Hillman, will show you how, where and when to prune using our own living roses. The lesson is easy, you cut and we will guide you. We will explain how to manage the canes, maximize the blooms and reduce disease. We will begin with reviewing some basic information in our Amphitheater, then move to our Rose Garden where we will continue with a hands-on experience.
CA Friendly Gardening Solutions Series- Designing with Native Plants with James Maxwell
January 17,  2015  from: 9:00 AM – 10:00 AM
This month native plant enthusiast and expert horticulturist, James Maxwell, will explain how to design your landscape with native plants. He will feature a selection of unique native plants that can be used in various low water and Mediterranean style designs. James will also share some tips on small space gardening with his favorite native plants.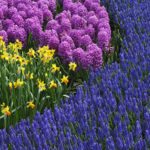 Five Design Recipes for a Colorful Spring Garden with Tracy Wankner & Kimberly Sterling
January 24,  2015 from: 9:00 AM – 10:00 AM
Expert horticulturists, Tracy Wankner and Kimberly Sterling, will demonstrate how to create a sensational spring garden.  They will explain five design choices, including, "Low Water Garden," "Butterfly and Hummingbird Garden," and "California Cottage Garden."  Attendees will receive complete handouts with step-by-step instructions, specific plant names, quantities needed, plant spacing, soil preparation, and timing details. Plan now for an amazing spring garden.