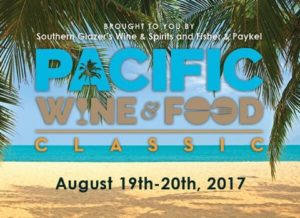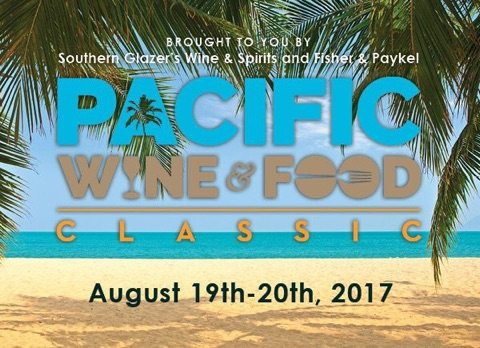 Mark Your Calendars—August 19-20, 2017th for the first of many summer "Pacific Wine and Food Classic" events. It will be a food and wine extravaganza at Newport Dunes in Newport Beach, CA. Calling all "food & wine aficionados" who will experience a world-class culinary event! This event is the perfect Southern California weekend, on the sand in the Back Bay of Newport Beach. Cool ocean breezes, jazzy tunes and premium food & drink.
-Over 100 food, wine, beer & cocktail vendors!
-Meet local top chefs.
-Learn techniques and recipes from the pros on their Culinary Stage hosted by Food Network's very own Simon Majumdar.
Saturday, August 19 and Sunday, August 20, 2017. 2–5 p.m. VIP admission begins at 1 p.m.
Single-day tickets: $150 General Admission/$200 VIP
Two-day tickets: $250 General Admission/$350 VIP
Take $50 off any ticket using code 50
Purchase of a VIP ticket grants one hour early admission, access to the Champagne Bubble Lounge and the Grassy VIP lounge overlooking the bay that will serve special bites and cocktails. Patrón will feature handcrafted cocktails, Patrón infused popsicles and Chunk'n Chip Patrón infused Ice Cream Sammiches. Yum! VIP tickets are very limited.
Guests can stay at the Newport Beach Marriott Hotel & Spa with free shuttle service to and from the event venue.
For more information on the Pacific Wine and Food Classic and to purchase tickets, please visit www.pacificwineandfood.com
The success of this great event depends on our wonder culinary community. Net proceeds will be given to Golden Rule charity as the beneficiary of the Pacific Wine and Food Classic in order to give back to the restaurant industry that works so hard. Golden Rule is a local charity founded in order to give back and support those in need IN the restaurant industry. Golden Rule Charity administers grants and acts as a liaison between the community and those faced with an unanticipated crisis.
Culinary Weekend Entertainment:
On Saturday:
-Chef Geeta Bansal, Clay Oven – How to prepare Watermelon Curry
-Tricia Carr, Master Mixologist will show us how to make 2 of her summer cocktail favorites
-Chef Jamie Gwen, Culinary Radio Host – How to make Spanish Summer Gazpacho & Summer Fruit Soup
-Tess Masters "The Blender Girl" – How to make Pineapple Salsa Smoothie
-Chef Kris Morningstor, most recently with Terrine – How to make Truffled Chicken Liver
-Chef Ray Garcia, Esquire's Chef of the Year and Executive Chef of Broken Spanish – How to make Broken Spanish, B.S. Taqueria
-Chef Brian Malarkey, Creator of over a dozen restaurants including Herb & Wood
-Kim Beto, Sommelier (SWS) – Wine pairing
-Eric Entrikin, Master Sommelier (SWS) – Wine pairing and what you should know about Rose Wines
-Ira Norof, Sommelier (CWE) – What you should know about Rose Wines with Eric Entrikin
On Sunday:
-Chef Katy Smith, Puesto – How to make flor de calabaza soup and the corn stock
-Chef Ivan Calderon, Taco Mesa – How to make his famous Margarita
-Chef Linda Johnsen, Filomena's Italian Kitchen – How to make Salmon cheesecake
-Chef Cathy Pavlos, Provenance – How to make Grilled Peach and Heirloom Tomato Salad
-Chef Arthur Ortiz, Skyloft – How to make Shrimp Shooters
-Chef Pascal Olhats, Pascal Restaurant – How to make Scampi Provencal
-Chef Stan Frazier, Rock Star, Winner of the Chef Race & Owner of Sgt. Pepperoni Pizza – How to make Summer ceviche
-Chef Joe Youkhan – How to make charred eggplant Baba Ganoush
-Chef Brian Huskey, Bravo's Top Chef and Executive Chef/Founder of Tackle Box – How to make Beach Corn
-Kim Beto, Sommelier (SWS) – Wine pairing
-Eric Entrikin, Master Sommelier (SWS) – Wine pairing