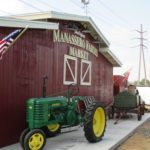 I have been coming to Manassero Farms here in Irvine for years, and I have watched it blossom, and transform into a very special place. If you are a local in the area, do come and enjoy all that this farm has to offer. The Manassero family has been farming for 92 years, so Dan and Anne are the third generation of family farmers. And what is so special is that they are taking it to a whole new level, and at the same time always finding time to give back to the community.
I see them at charity events and philanthropic endeavors all over Orange County.
Manassero has five locations in Orange County, and two are right here in Irvine. One is right off the 5 freeway at Jeffrey, and a larger one is further south on Jeffery, just past Irvine Center Drive. You cannot miss the big, red barn to the left. And here, is where a heap of fun and deliciousness can be found, all year round.
And thanks to Liz Rooney of OCTV, they are even talking about Manassero Farms on the news!  http://stream.octv.com/oaoc_media/manassero/MF-ABC7-080414-02.mov
It's A Farmer's Market Every Day at Manassero Farms in Irvine-
I am passionate about my local Farmers Market's, however it is not always convenient for me to head off on Saturday or Sunday morning (to my favorite ones) to go shop. So for me, this is a wonderful alternative. Any day of the week I can pop in and purchase the best in-season fare, such as: strawberries, corn and watermelon. And all year I can find vegetables galore to prepare with my dinner. It is a treasure-trove of goodness and I am always thrilled to look in the display cases to see what is here this week!  This past week, I had delicious heirloom tomatoes, zucchini, and squash with stripes, and yellow and green—- it looked like they had been painted they were so beautiful. And when I stir-fried them they were packed with flavor. (Unlike what I receive in the market that just lack flavor all-together.)
As I scan the fresh produce, I marvel at the tractor out the back that is humming along the dirt trail— off to work the land. It is a little plot of heaven right here in my little urban Irvine. The Pascal Scarecrow stands guard at the entrance to the fields, and it is just a bit of heaven and timelessness. I feel at one with the earth, if just for a few moments. And when I look at my sorry little tomato plant at home, that I nurture like a baby, I marvel at all of the quantity and variety of produce they are able to grow and share with all of us.
Pick Your Own Herbs-
Who does this? But, what a great idea! The raised beds are dancing with herbs and you are encouraged to cut your own bunch to purchase and take home to enjoy. From thyme, to rosemary, basil and many others—- they are there and ready for picking!
Homemade Jams, Sauces, Soaps and More….
The barn is filled with hand-selected products that Anne has personally garnered for her farm. It is a great spot to shop for a housewarming gift, or to be added to a basket of other things. If you are shopping for the "lady who has everything", I often give a basket of their fresh strawberries, and a few home goods products, such as their handmade soaps, candles, and the jams are delicious. (Orange Marmalade is my favorite… just sayin'.) There is pasta, and Italian sauces, home gift items, aprons, containers, and even a little garden art. It all has an authentic, rustic feel, and that is refreshing.
Upcoming Event-
Breakfast in the Barn – Guest Chef Series For September
Saturday, September 13, 2014 from 10:00am – noon
Resident & Master Chef Pascal Olhats Invites a Guest Chef to join him each month for The Original Manassero Farms Breakfast In the Barn. This month we are proud to feature: Chef Yves Fournier of Andrei's Conscious Cuisine, Irvine.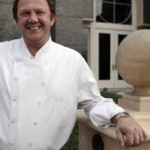 Paris-born Yves Fournier enrolled at Paris's prestigious Ecole Gregoire-Ferrandi culinary school at the tender age of 15. After graduation Yves honored his craft at celebrated Parisian kitchens. Since then he has shared his talents in England, New York, and California at Andrei's Conscious Cuisine, Irvine.  Chef Fournier will be joined by his wife and Baker, Elyssa Fournier, baking up some delectable breakfast treats.
Irvine Market Location: The Original Manassero Farms Marketplace is located on Jeffrey– at Irvine Valley College. Seating is limited and reservations are required. Join us on September 13th. Costs are: $25.00 Adults / $12.00 Children 6-12. For Tickets please email info@manasserofarms.com
Breakfast In The Barn With Local Gourmet Chefs You Know…
Anne has it made. Her "restaurant in the barn" features a wonderful rotating venue of local chefs— so it is a different restaurant each time! Brilliant! And she has the professional guidance of our favorite chef… Pascal Olhats. He oversees the entire program and that ensures us all of a grand experience each and every time.
A few weeks ago, I had the pleasure of enjoying "breakfast in the barn" with a group of friends, and it was definitely worth me getting up and going to be there at 10:00!  Any morning that starts with me being greeted by a cold glass of Champagne is a great morning indeed. It doesn't happen very often, but when it does, it is heavenly. And this was just such a day. Mimosas were offered, as were orange and cranberry juices and Pascal's delicious roasted coffee.  A lovely assortment of OC Bakery breads were displayed with Manassero Farm's delicious Orange Marmalade and Blueberry Jam.  The staff is so sweet and helpful as we wondered around the herb garden and asked our questions. For those of you who missed it, here is a bit about our fabulous Chefs, and the delicious menu!
Our Breakfast was being prepared by Pascal times two— Pascal Olhats and Pascal Gimenez.  Pascal Olhats has owned restaurants in Newport Beach for many years, and currently owns the Café Jardin at Sherman Gardens in lovely Corona del Mar, and just opened Pascal in San Juan Capistrano. He is also the Resident Master Chef here at Manassero Farms guiding their culinary endeavors here on-site. Pascal Gimenez is the Executive Chef, General Manager of Café Beau Soleil located in Fashion Island in Newport Beach. To see these two men work together was a treat, and here is what we enjoyed…..
1st Course: Stuff Zucchini
Zucchini stuffed with Chutney topped with Curried Devil Egg/Chutney: apple, green pepper, onion, vinegar, pimento, brown sugar, ginger, chili flakes, salt/Curried Devil Egg:  egg yolk, mayo, mustard, curry, salt, garnished with zucchini chip sprinkled Spanish paprika, olive oil, salt/Sweet Italian Sausage: This was from one of my favorite places, Claro's in Tustin. The sausage was grilled on the BBQ.
2nd Course: 146 Degree Poached Egg w/Wild Mushrooms
Mushrooms: Chanterelle, Hedge Hog, Portobello, Cremini, marinated in olive oil, garlic, salt. Mushrooms then tossed with parsley and garlic/Country Bread – from Café Crema (Seal Beach)/Poached Egg (cooked in the Sous Vide immersion—or Bain Marie heated bath method)
Note: Pascal Olhats suggested that when you cook a large quantity of mushrooms that you do it is smaller batches so that you do not end up with too much liquid which can make them soggy.
3rd Course: Jalapeno Infused Lime-aid Coconut Sticky Rice
Coconut Sticky Rice, with a sweet sauce of: Watermelon, Lime Juice, Jalapeno, Salt and Candied Mint Leaf as adornment.
Lunch & Dinners In The Barn…..
On another occasion, I recently attended a lovely lunch with not one, or two but three chefs. This included: Resident and Award-Winning Executive Master Chef Pascal Olhats and Resident Executive Chef John Ledbetter along with guest Pastry Chef & Chocolatier, Susanne Michel were on-site cooking the freshest fruits and vegetables The  Original Manassero Farms has to offer. Specialty drinks were prepared with fresh farm ingredients for your enjoyment while you toured The Original Manassero Farms Irvine market venue location. Chefs Pascal, John and Susanne were a delight and shared their many stories with us while preparing such a heavenly lunch.  Here is the menu and what we enjoyed….

Appetizers
Charcuterie & MF's Specialty Item Platter
Prepared using Manassero Farms fresh produce, herbs & specialty items the lovely display of Charcuterie included: Prosciutto, Salami, a variety of cheeses (including: Vermont Harbison, Pave Du Nord H Mons, and Gouda.)  Also, Sun-dried Tomatoes, assorted Olives, Honey Comb, Fennel Flowers, Squash Blossoms, Basil, Italian Herb Sea Salt, Cantaloupe, Watermelon, Blueberries and Strawberries. This was served with Rosemary long crackers and Pita bread.
This was served with: Cucumber Water, a Strawberry Mint Lemonade made with strawberry ice cubes and Strawberry Mint Vodka Lemonade made w/strawberry ice cubes.
After enjoying the farm and herb garden we sat down to a heavenly lunch. This is a recap of our delicious day in the barn…..
Course I
Manassero Farms Heirloom Tomato Salad
Prepared using Manassero Farms fresh produce & herbs, Roquefort cheese, tomato vinaigrette, roasted farm onion tart, arugula and olive tapenade. Paired with a Rosé wine.
Course II
Grilled Wild King Salmon
Prepared using Manassero Farms fresh produce & herbs curried patty pan squash puree, squash blossom salad with chard corn, cherry tomatoes and walnuts. Paired with a Pouilly Fumé wine.
Course III
Country Farm Strawberry Shortcake
Prepared using Manassero Farms fresh produce & herbs, almond scones filled with lemon cream, marinated strawberries and mint. The flavors were so well-paired and delicate—- it was a delight.
Special Events & Celebrations….
The Barn is available for Special Events, parties and celebrations that guests may want to enjoy. I suggest you purchase a ticket, and come to one of the events Manassero is holding, so you can get a better idea of the venue. The possibilities are endless. I can see a candle-lit evening affair, with musicians serenading your guests, or an afternoon tea with ladies in beautifully adorned millinery. With Pascal and Anne as your guides, you cannot go wrong. It will be a farm-style, fine affair.
About Manassero Farms:
Liz Rooney of OCTV has created a great you tube video that highlights the many features of the farm. They say a picture is worth a thousand words and this must be true… To enjoy this 3 min. video from a recent media day on the farm, click here: http://stream.octv.com/oaoc_media/manassero/MF-OpenBarn04.mov
The Original Manassero Farms
Jeffery Road-  Irvine, CA  92604
www.ManasseroFarms.com
949.551.6700
The Original Manassero Farms: The Original Manassero Farms, located in 5 areas of Southern California has been servicing the local communities of OC, LA since 1922, and distributing nationally and globally. Dan Manassero, a third generation farmer, along with his wife, Anne, have been growing both certified organics and conventionally grown strawberries and fresh produce for over 37 years. The Original Manassero Farms produce is distributed to national grocery stores such as Albertson's, Kroger's, Ralph's, Whole Foods and  many others. Their strawberries are also imported as far away as Japan. Growing both certified and organic produce, The Original Manassero Farms has been awarded with California State Agricultural Awards for their annual 250,000 pounds of charitable donations. They have a huge fan base. Eighty acres of farm land in 5 locations make up The Original Manassero Farms – 2 in Irvine, Cerritos, Tustin, and Brea; servicing the community, country and globe with healthy produce.   For more information visit: http://ManasseroFarms.com
Chef Bios:
Resident Award-Winning Executive Master Chef Pascal Olhats: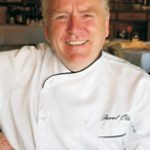 •        Chef owner of  Épicerie Pascal& Café Jardin in Newport Beach since 1996. Pascal is also Chef owner of Pascal's Tea Garden Creperie in Corona del Mar. And, Chef owner of Pascal, in San Juan Capistrano.
•        Attended Hotel School in Brussels, Belgium after apprenticeship in Rouen, Normandy, his hometown
•        Worked for Master Chef Paul Bocuse in Lyon
•        Spent three years in St. Tropez at Club 55
•        Came to California in 1984
•        Chef at Hotel Le Meridian , Newport Beach
•        Chef at Restaurant Chanteclair , Irvine
•        Chef of the Year in 1991
•        President of the French Chef's Association
•        Wine Spectator Award of Excellence
•        2006 Restaurant Hall of Fame National Award
•        Pascal Restaurant has been rated the #1 restaurant in Orange County for 10 years by the Zagat Guide; 16/20 Gault Millau; 10/10 by Elmer Dills
•        Seen on Oprah for his "Diet a la French"
Resident Executive Chef John Ledbetter: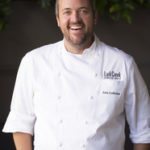 Born and raised in Huntington Beach
Graduated  California School of Culinary Arts, 2000
Bella Luna Restaurant, New Orleans
Emeril's, New Orleans
Restaurant August, New Orleans
Union Square Café, New York City
Spigolo, Sous-Chef for Chef Scott Fratangelo, NYC
Street Restaurant, San Francisco
Lark Creek Steak, Sous-Chef, San Francisco
Bocanova Restaurant, Jack London Square, Executive Chef
Lark Creek Newport Beach, Executive Chef
Executive Chef of Events, Orange County
Chef & Designer Susanne Michel: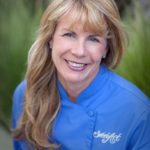 Pastry Chef Owner & Chocolatier of Sweet Art      Fine Swiss Confectioner.  
Native of Switzerland. Born and raised in a bakery in a small Swiss mountain town.
Swiss-educated in Berne, as a Pastry Chef & Chocolatier.
Over 20 years experience in pastries, designing wedding cakes, creating show pieces, pulling sugar, petit fours and chocolate in upscale Swiss chocolate pastry shops.
Works with luxury hotels, fine dining restaurants in California – Four Seasons, Pascal's and Le Meridien.
Know for her art-like designs for personalizing wedding cakes with delicate, hand-crafted edible name cards, combining chocolate and calligraphy to create harmonious décor elements that bring out the beauty of cake as art to remember.
##