Written by: Deirdre Michalski
AS ALSO SEEN ON THE WEB SITE OF:  LOCALEMAGAZINE.COM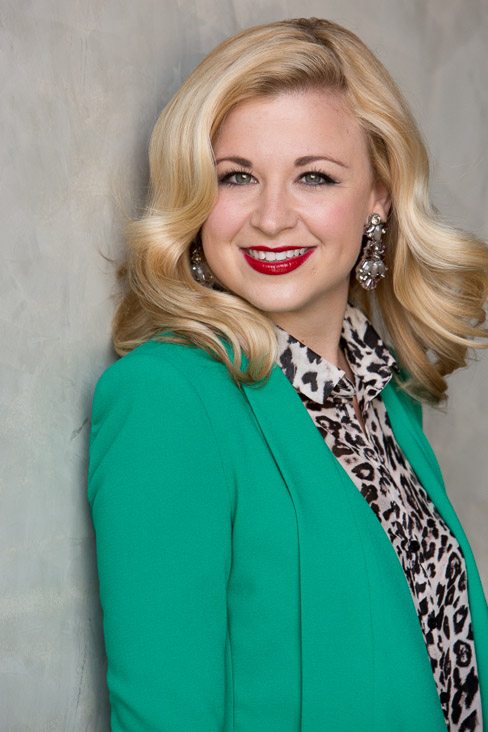 The business of interior designing has just turned on its head—and all for the better. A talented Interior Designer with accolades galore, Leura Spielman, decided there just had to be a better way to meet the needs of her clients. And with today's technology, an incredible opportunity for collaboration is here. Leura has created an on-line business model that brings interior designers and clients together, Laurel & Wolf. Brilliant! From what was once a multi-step process, and often an expensive undertaking on both ends, Leura has created a truly streamlined method. And best of all it even introduces the concept of having fun!
After countless client meetings, drawing space planning schematics, and the unknowns of client/designer chemistry found in the traditional process, Leura decided to create an interactive website to meet the needs of both, Laurel & Wolf. For those looking for a new look, this innovative new approach to designing interior spaces makes perfect sense. And to see it all visually on the computer screen allows the ideas to shine and brings the design elements to life for the client. I sat down with Leura to learn more about her exciting new business model, to see just how it works…
Q: I am curious how you came up with the fantastic business idea of Laurel & Wolf? It sounds like you had an epiphany… can you tell me more?
Leura Spielman: Yes, you could indeed say that. It was just like a light bulb going off. Ideas had been swirling in my head, and when I was working with "99 Designs" I was able to see this basic concept in action. This site is a "one-stop shop" for graphic design and logo development. It is a three step process—tell them what you need, receive many design options, and pick your favorite. It was then that it dawned on me—-why not apply this technique to interior design? At the same time, on-line web sites such as Houzz were encouraging viewers to collect images and develop their own "look books" of what they really wanted. Very soon after that, I had just left a client's home, after a very long, painstaking day, and I thought to myself—-there has to be a better way. I had other designer's comments about the current way of finding new clients playing in my head as well. We have the leg work first to find a client, and then meet them, see the space, generate a contract, make creative recommendations, shop, select vendors and arrange deliveries. Then there is the billing, and so forth. And often at the eleventh hour, a spouse or friend pops their head into the project and makes suggestions or changes the direction entirely.
Q: Wow, I never thought about all those steps to bring a new room to life, so what did you decide was the solution?
LS: Well, I decided I would create an interactive web site, or marketplace if you will, that brings designers and clients together. It is a process whereby all the tools are right there to execute just about any interior design project. And it is a win-win for everyone. Designers can be creative, doing what they do best. And clients can get all the ideas they need, and end up with a shopping list of exactly what to purchase. It is streamlined, cost effective, and can be done at any time of the day or night!
Q: Sounds almost too good to be true! I have hired designers, and it was quite a process. Explain to me how this would work if I were to hire Laurel and Wolf to re-do my den, for example?
LS: Well, there are 3 steps, and it all flows very seamlessly once you decide which level or package, you prefer to purchase. You provide a few pieces of information to us, and then the process is off and running on your behalf. Breaking it down briefly, here is how it works…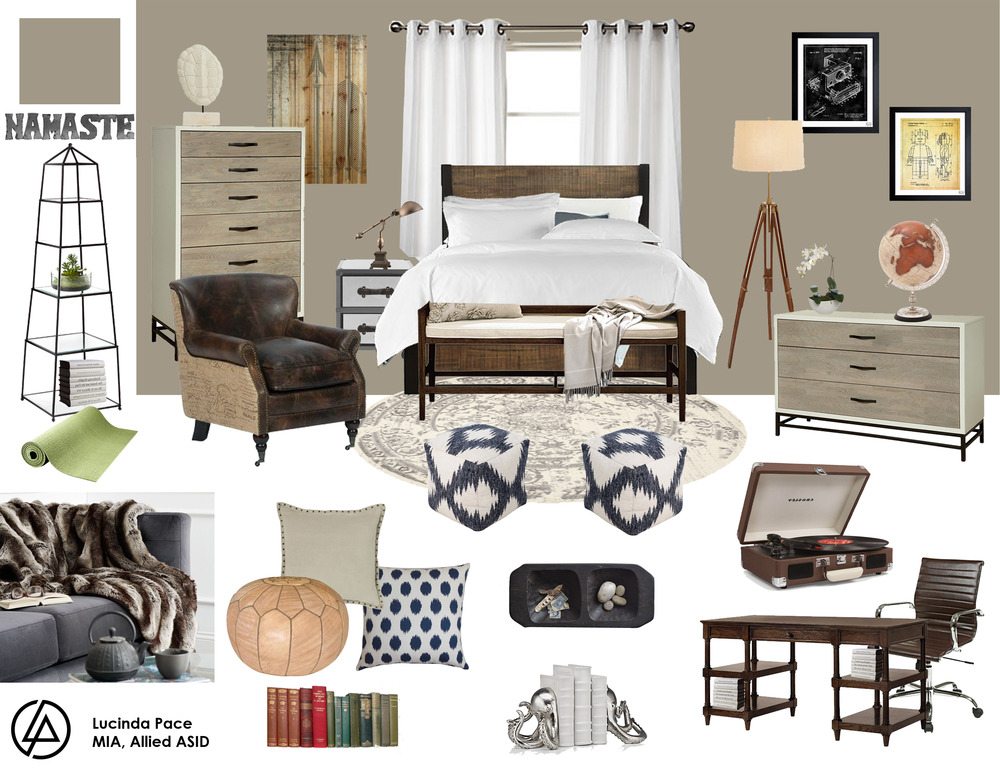 1- Find your design style, answer a few simple questions, share pictures of your space, and get ready to be dazzled!
2- Designers submit style boards for you to review! After receiving them, you will have time to give feedback and receive revised designs.
3- Once you pick your favorite design, you will receive your personalized shopping list, custom floor plan, and instructions.
Pricing starts at $299 for the Classic Design Package for one room.
Q: And what about the client who wants more? Perhaps they need Laurel and Wolf to do their entire new home, or take over all the details from start to finish?
LS: We are very happy to do just that. In those cases, we select designers that are in the same geographical region, so they can meet and work together with some in-person and on-site meetings, coordination and follow-ups. Right now we have a designer working on a brand new 8,000 square foot home in Bel Air, and she is handling every detail for this elegant new home. It is an elaborate project, and this is in our "Custom" Project category.
Q: How do you find the designers?
LS: It is really interesting, but they are finding us— and mostly by word of mouth which is the best! We work closely with the American Society of Interior Designers. We attend events at prestigious interior design schools, such as Parsons—The New School for Design, New York School of Design and UCLA. We evaluate our designers not only on style, but also on a combination of education, experience, professional certifications and/or licenses.
Q: You are certainly not a web site developer, so how did you put all these pieces together and make such an interactive site with all the bells and whistles?
LS: I had to interview a number of web designers, but I knew what I wanted, and that actually made the process easier. The website is constantly changing, and we are always making improvements.
Q: You mentioned that you received a lovely email from a client who just completed a project with Laurel and Wolf? I was wondering if you could share a bit more about his experience with your firm?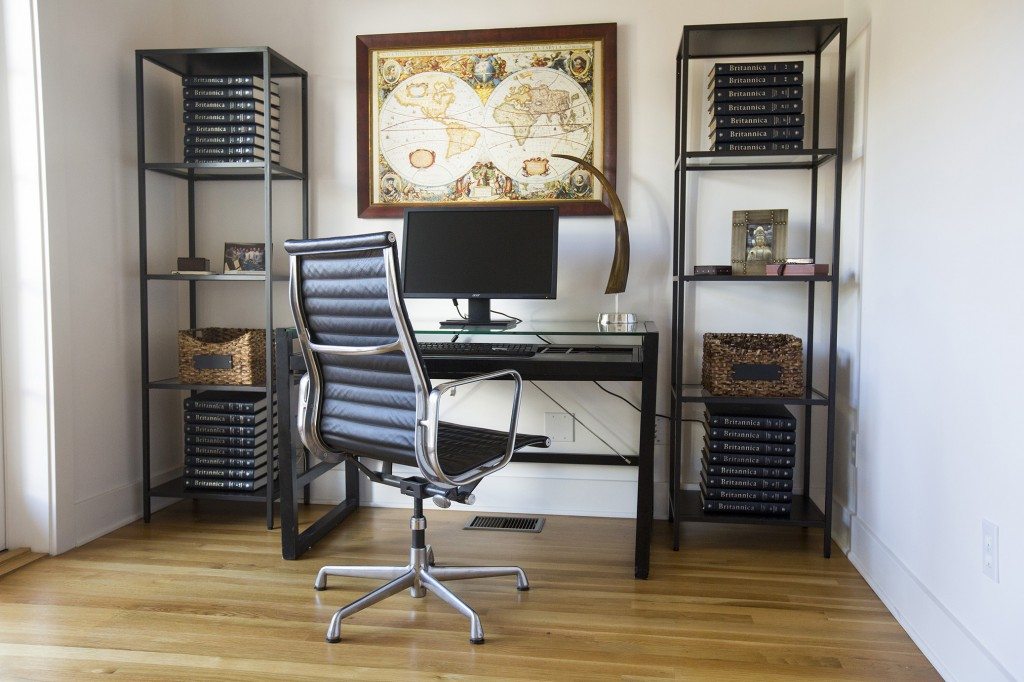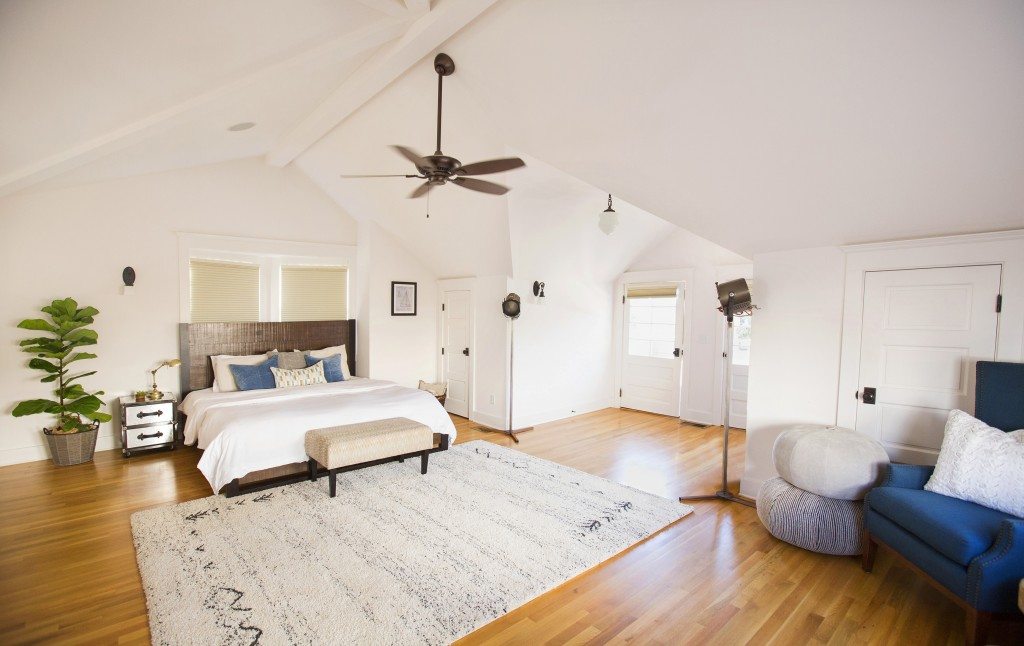 L: Yes, of course. Jaspar is a young professional who lives in the artistic beach town of Venice, CA. He wanted to make a shift from his college décor to a more professional environment. Through the photos he sent to us, and a questionnaire about his inspirations and goals, Lucinda Pace prepared a design board, and he liked her design. Here is what Lucinda Pace had to say about her direction for Japsar's bedroom makeover, "I wanted to create a space that felt laid-back yet suited Jaspar's young entrepreneurial living and work space. He wanted it to be sophisticated, masculine with a coastal vibe and a nod to the craftsman architecture. We used mixed metals and reclaimed woods—-paired with natural fibers. Attention to detail gave it the right amount of subtle sheen with a young, eco-conscious style. The space is airy and receives beautiful natural light. Minimal pieces and decorative accents made it inviting and comfortable. We tried to incorporate products from fellow start-up companies such as Parachute Home and Casper. Inspiration was from a set of leather-bound Encyclopedia's from the year of Jaspar's birth."
Q: And that brings me to the designers themselves. What kind of feedback are you getting from the designers (This is a different business model for them to adjust to, I would assume)?
LS: The designers are thrilled. Gone are the days of marketing their services, evening meetings in client homes, and the like. They can focus on what they enjoy doing the most— creating beautiful living spaces. They are up on the latest trends and deliver incredibly creative design plans. We've created an "intra-net" for our designers. In this portal, they share their ideas with each other. They note great resources, newly released furniture, lighting ideas, at their favorite retail stores & websites. It offers a wealth of information and has created a wonderful sense of community for our designers. This type of work can be very isolated, and this brings them all under one roof in a sense. They are passionate about the collaboration. In addition, I also hear from the designers that they are so relieved not to have to handle too much in the accounting arena. They don't have to chase payments and complicated contracts. We have great pricing on core pieces of software to help them do business easier—such as QuickBooks, and Wecora to create amazing layouts.
Q: Having been in this business for so many years, what do you feel makes for a successful "designer & client" relationship?
LS: Once you get past budget, I think the most important thing is for the client to feel that the designer has listened to them. Success is when a designer can translate that vision into a living space that the client will ultimately enjoy spending time in that space. Clients seem to be happiest when they can 
say, "My designer just gets me."
Q: At first I thought your company's name has something to do with your first name, but that is not the case. How was the name for your business created?
LS: Well, we are located near Laurel Canyon, and this is a very hip area with design shops, and the homes in this area are very modern and elegant. So that is where we pulled the name Laurel. We also wanted to pay homage to Elsie de Wolfe, the first professional interior designer in America. We felt it was befitting that we honor her. Elsie de Wolfe was also known as Lady Mendl. She was an American actress, interior decorator, the nominal author of the influential 1913 book, The House in Good Taste, and a prominent figure in New York, Paris, and London society.
Q: I am so impressed with you and your co-founder. It seems like you have put together the perfect team to move this forward. How are you feeling about all of this, since it is moving at lightning speed?
LS: (Laughs) Yes. We started with a soft launch in May and then in earnest mid-August. Since then it has just been insanely busy! But in a good way. I worked for one of the world's top design firms, was noted as the International Interior Designer of the Year and was on Bravo's "Million Dollar Decorator" and HGTV. But I am an entrepreneur at heart, so this is the perfect opportunity for me. My Co-Founder is Brandon Kleinman, who is obsessed with story-telling and creating better spaces, so he is the perfect Chief Marketing Officer for our company. And with a professional foundation at Disney, well-known advertising agencies and an expert in social media, he is our go-to on the entire marketing front.
Q: So what next for Laurel & Wolf? What is on the horizon?
LS: We are working on the portal for the designers and look forward to adding more features to that very soon. We are a domestic company and can service clients all over North America. We are taking it one bite at a time, but we are exploring and testing a few key European markets. We have to do so one at a time as each country is so different—from pricing to resources. It is a very exciting time for us, and we are just looking ahead with anticipation.
To take a look at this impressive new approach to interior design solutions, please visit Leura's website and see all the possibilities! Take your next project from drab to fab in 3 easy steps!