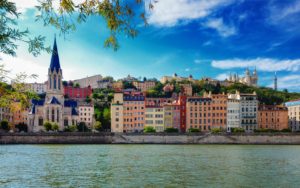 Have you every wished you could take your foreign language skills to a whole new level?
Well… Bill Blanning has done just that. He dusted off his old high school French language skills
and jumped in with both feet! Traveling to Lyon, France he enrolled in a week long immersion
program and stayed at the home of a hosting family. The Program is called Lyon-Bleu International .
In LA Times new "Departure Points" section about learning and traveling, you can read about
his adventures on this journey. Thanks for sharing Bill! (Merci pour le partage, Bill!)
http://www.latimes.com/travel/la-tr-departure-points-20171009-story.html