It's a party!!! They are going to take guests on a "celebratory journey" at YNK, which stands for, You Never Know. And you really don't. It is ever changing. Every three months they feature a different iconic city or region from around the globe with videos on the walls, and specialty hand-crafted cocktails specific to that spot! You will actually think you are there! Are you ready? Next they will feature Amsterdam!
The event is open to the public TONIGHT Friday, September 15 at 5:30pm. Reservations are required ahead of time, and space is limited. Irvine's beloved cocktail destination and speakeasy YNK by Ellis Adams Group is celebrating their one year anniversary. They will be serving up some of YNK's most popular libations from each of their rotating cocktail menus over the past year. The cocktails will be available for purchase as well as complimentary hors d'oeuvres and YNK swag bags.

Aptly named because "You Never Know"… this unique cocktail haven is where classic cocktails meet travel and innovation. They are re-defining what it means to have the perfect cocktail experience with an ever-changing beverage experience and destinations. YOU NEVER KNOW where the cocktail journeymen will take you next! There are videos playing on the walls to transport you to another place and time. Their passion for veiled & smoky concoctions is magical and intoxicating. Come along for the ride and help them celebrate their 1 year anniversary.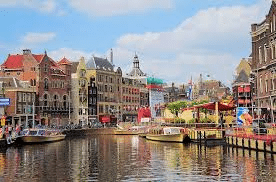 Interested guests must RSVP to cindy.han-reta@marriott.com to secure their reservation. Hurry!!

YNK is located inside the Irvine Marriott at 18000 Von Karman Avenue.