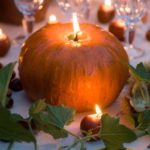 For those who are looking for something a little different to enjoy this Halloween, you might want to consider one of these two fun
happenings!!!  Be safe this Friday evening…..
Chipotle's Annual Halloween Fund-Raiser! (At All Locations)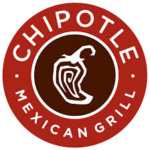 Chipotle's annual Halloween fund-raiser, Boorito will be held  On Friday, October 31, Chipotle will offer $3 burritos, bowls, salads, tacos or kids meals to customers dressed in costume. Proceeds from the fund-raiser will benefit the Chipotle Cultivate Foundation. This is available at all locations.
Chipotle is also inviting costumers to participate in a costume contest. To enter, participants can upload a photo of themselves in costume at Chipotle to Twitter or Instagram using the hashtag #ChipotleBooritoContest. Three grand prize-winners will win $2,500 in the categories of best group costume, scariest costume, and most creative costume. Five runners-up will also be selected to receive free Chipotle catering for 20 people.  To participate in Boorito, simply visit any Chipotle restaurant dressed in costume between 5 p.m. and closing on October 31, and purchase a burrito, burrito bowl, tacos, salad or kids meal for only $3. Proceeds, up to $1 million, will benefit the Chipotle Cultivate Foundation, a non-profit organization committed to creating a more sustainable and healthful food system and to raising awareness about important issues in food. For more information about Boorito and full contest details, please visit Chipotle.com/Boorito.
The Chipotle Cultivate Foundation is committed to creating a more sustainable and healthful food supply and to raising awareness concerning food issues. This is realized through the support of family farmers and their communities, educators and programs that teach younger generations about food matters, along with support for ranchers and farmers who are working to develop more sustainable practices.
Fig & Olive in Newport Beach-
FIG & OLIVE invites Orange County residents to an enchanted Yelloween event with Veuve Clicquot on Friday, October 31 from 9:30pm – 1:00am. To celebrate the spooky holiday in style with Halloween cocktails, Veuve Clicquot Champagne, special décor, and a Yelloween photo booth. The bewitching bash will be amplified with soulful house and new Downtempo music by St. Tropez's celebrity DJ Julien Nolan. Guests can sit in the lounge—complete with Veuve Clicquot Champagne and a complimentary dessert plate (limited seating available)—or reserve a table in the dining room to enjoy a prix-fixe menu ($45) or à la carte options.  Walk-ins are welcome to enjoy the spirited festivities, though reservations are strongly encouraged. Lounge reservations can be made by emailing yelloween@figandolive.com, Dining reservations can be made by calling 949.877.3005.