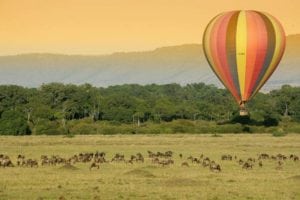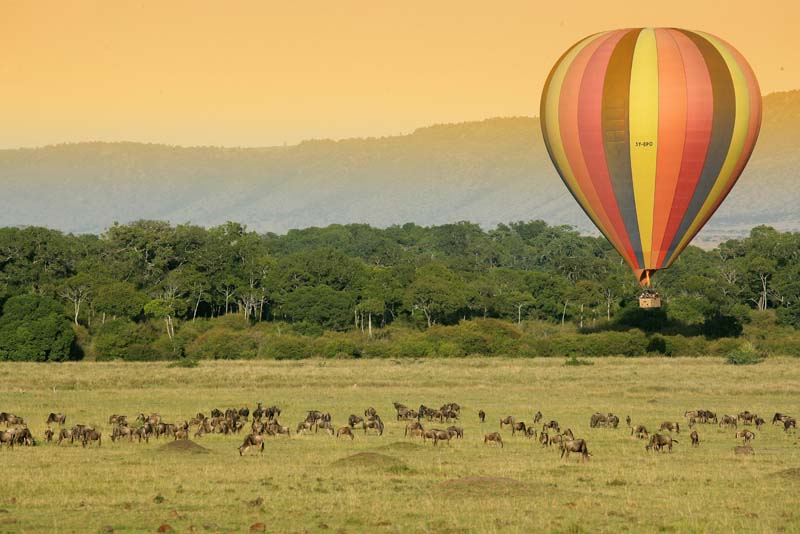 The Masai Mara National Reserve is one of the most popular destinations in Africa and is known as "the jewel of Kenya". This is known as one of the best places to see the "big five" including: lions, elephants, leopards, rhinos and buffalo.
Guest Blogger Abhishek Jha is the digital content manager at tourHQ, a curated marketplace for hiring local tour guides around the world. He is an avid traveler, and firmly believes that to get the best out of your vacation you should travel like a local. To this end, he feels local guides are your best friends in these uncharted lands.
This travel company has a unique niche "connecting travelers to guides around the world". With over 25,000 guides, in over 4,100 locations from 208 countries globally, tourHQ is today one of the largest and widest communities of guides in the world, providing guides in even the most remote areas of the world. Whether it's a city guide, safari guide, scuba diving instructor or even a cruise ship shore excursion guide, discerning travelers can explore with tourHQ!
In this article, Abhishek Jha takes us on a five day tour—with insider's tips on where to arrive, walking tours, night rides and insights as to what guests can expect day-by-day. So where is your next trip? I hope you will enjoy this article as much as I did, and also learn more about tourHQ on their web site at www.tourhq.com .
Cheers, Deirdre (Owner of TastesAndTravel.com)
Inside the 7th World Wonder: The Ultimate Safari experience in Masai Mara, Kenya
Written By: Abhishek Jha
Located in Africa savannahs, Masai Mara National Reserve has cemented its spot as one of the top tourist destination in Africa. The National Reserve is regarded as the jewel of Kenya wildlife viewing areas with more than 300,000 visitors paying a visit every year. It's the best place to see Africa big five: lions, elephants, leopard, rhino, and buffalo.
However, most people visit the reserve to witness the spectacular annual wildebeest's migration involving over 1.5 animals which arrive in July and depart later in November.
Here is a simple five days' guide covering from where to arrive, how to get to Masai Mara National Reserve, exciting game drive, where to take walking tours, night game drive, experience the incredible wildebeest migration and breath-taking balloon safaris.
Day 1: Game Drive
If traveling from abroad, you will arrive at JKIA airport in Kenya's capital. Your travel and tour company vehicle shall pick you from the airport and take you to the hotel to refresh. Check out from the hotel, and from there you will be taken to Wilson airport and fly to Mara airstrip. This takes 45 minutes only.
Begin by heading to the camp where you shall drive out to the reserve. There are three game drives per day: morning game drives, mid game morning and afternoon game drive. Each game drive takes approximately three hours.
Early morning drives mean you have a chance to witness predators hunting. If you take the mid-morning game drive you get a chance to see the predators feeding. This is the time to take extreme caution as animals guard their meal. Afternoon drive is probably the best. The animals are settled under shades, if sunny. Occasionally, prey gives birth at this time of the day as it's too hot for predators to bother.
Apart from the big five, other animals commonly seen in the reserve include impala, waterbuck, zebra, baboons, hippo, jackals, eland, Grant's gazelle, red-buck, Thompson's gazelle, etc.
Arrival, three game drives means a busy day. Before you head out to the camp for an early night, enjoy a refreshing sundowner. The Savannah is flat meaning the experience will be similar to that of an ocean sundown.
Day 2: Walk Tour and Boma Tour
On the second day join other visitors for a guided nature walk tour in designated area of the Mara Reserve. Here you will experience Kenya flora: birds and wildlife on foot.
No visit to Kenya is complete without experiencing one of the most conservative tribe life, the Masai. They are the native around Masai Mara. During the Boma tour, see the authentic day-to-day life of the Masai. They are very welcoming.
During the Boma stay, participate in Masai traditional dances. Afterward, hear a first-hand account of life in the Mara. The Masai will talk in English so that you get to listen to the challenges of living in Savanah as well as advantages, straight from the horse's mouth. During the session, you also get the opportunity to ask questions.
Later, participate in development projects. Choose to volunteer in building a community school, clinics, and other build projects. Head back to the camp.
Day 3: Night Game Drive.
Spend your third day relaxing and interacting with other visitors as you enjoy wines seated close to a pool filled with crocodiles. As night falls, board the four wheel trucks and head out for a night game drive. Unlike day game, drive night drive gives you the opportunity to experience wild nightlife at play. You will get to see hippos, lots of Savannah hares grazing, genet cats which are nocturnal animals. Most visitors are lucky to see a leopard dragging a prey up the tree. At this time of the day, the wild is silent, nights bright and the star-studded sky spectacular.
Day 4: Wildebeest Migration
The wildebeest migration happens mostly in the Serengeti ecosystem. Your driver will take you to the reserve where you get to witness the panorama that has earned the reserve its label. From a distance, you will see rounded hills, expanse grassy plains teemed with herds of animals resembling canvas painting as people put it.
Upon getting close, you will see close to two million wildebeest covering the plain like a carpet. Most of the action happens in July as herds migrate necessitating them to cross the then crocodile infested Mara River (River of Death). According to journalists, this is the biggest animal feast in the world. Predator mostly ensemble here taking the opportunity to attack and kill the panicked wildebeest and zebras at will. To increase their chance of survival, the animals flow in together in almost an unstoppable wave. You will be mesmerized.
Note that for you to see this, schedule your visit accordingly. Wildebeest move to Masai Mara from August to September and back to Serengeti (Tanzania) to the rest of the year.
Day 5: Balloon Safaris
There is nothing compared to this safari dubbed the African Dawn. Grab your belongings to the very last and head to your vehicle that will take you to the balloon station. Most of your belongings will be left on the ground but do not forget to take a warm cloth, binoculars, and camera.
A licensed balloon pilot will take you up in the air where you will experience the absolute peace of the Mara and crisp of fresh air. This will happen after coffee and balloon flight briefing.
By taking the morning flight, you will see wild animals on the Mara plains. The pre-dawn hours are the best to see hyenas which gather around the carcass, young elephants playing with birds or see a flock of birds migrating towards the sunrise.
If it's during the wildebeest migration, the aerial view is even enthralling. Up from above, these herds of animals look like a flowing river leaving a trail of dust behind as they migrate.
The scene is so spectacular that people have taken the chance to propose to their loved ones. This makes it convenient as a honeymoon destination. Most of the balloon safaris last an hour. Upon landing, the ground crew will help you off the basket where you shall toast to celebrate the Mara. From there, your driver will take you to the airstrip then to the airport where you will catch your scheduled flight home.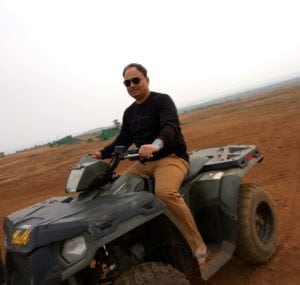 Author Bio: Abhishek Jha is the digital content manager at www.tourhq.com which is a curated marketplace for hiring local tour guides across the world. He is an avid traveller, and firmly believes that to get the best out of your vacation you should travel like a local. To this end, local guides are your best friends in these uncharted lands.