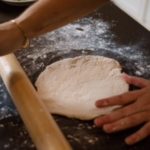 Working with kids, teens and adults, Heidi Ristau and her team at ChefSchool offer an array of classes that offer important techniques, cooking skills and making the experience of cooking fun too. And what better way to do this than through a hand's on experience? In a comfortable setting, students learn knife skill, how to make fruit galettes, rolling beet ricotta gnocchi, cooking chicken, holiday cookies and so many other things.
Heidi is caring, organized and makes all of her courses approachable. These are classes that students can go home and replicate again at home. During the holidays, Heidi offers Kid's and Teen's week long, half-day summer camps that inspire young chefs with the opportunity to have fun, learn real-life cooking skills and techniques, and to prepare delicious, wholesome food in a safe, entertaining and educational setting.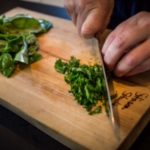 And, best of all… ChefSchool classes use only fresh, local, and seasonal ingredients to make "real" food with no packaged or processed ingredients!
Upcoming Sunday Classes Include:
-Gingerbread Christmas Trees- December 4 from 12:30-3:30pm
-Holiday Sugar Cookies- December 11 from 1:30 to 4:30pm
-Holiday Cookie Exchange- December 18 from 1:30 to 4:30pm
Classes Are Held At:
The Hood Kitchen
350 Clinton Street, Suite A, Costa Mesa, CA
For More Information:
Email: info@chefschool.oc.com
Web Site: www.chefschooloc.com