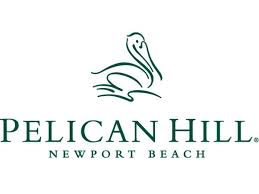 Pelican Hill has the perfect gift! Their February "For the Love of Food" Culinary Academy. Yes, they say that food is one way to the heart, and Pelican Hill invites you to share an evening of epicurean delights with your loved one. Hunting for the perfect gift, but chocolate just does not do the trick?  Well—- join a small group of other food lovers at a luxurious Resort Villa kitchen. The Resort's chefs du cuisine will lead guests on a hands-on adventure. This includes the preparation, with wine pairings, recipes and of course dining!  A different theme is created each week.
Thursday, February 13th– 5:30pm – Dinner of the Senses
Pelican Hill Executive Chef Jean-Pierre Dubray demonstrates how to create your own multi-course small plates experience for two to be intimately enjoyed with no utensils.
Thursday, February 20th– 5:30pm-California Tasting Table
Pelican Grill Chef Derek Brooks shares his secrets to smoking, seasoning and grilling winter meats, to be savored with California wines among friends and family.
Thursday, February 27th– 5:30pm- Family of Foodies
Coliseum Pool & Grill Chef Micah presents family-friendly recipes for food aficionados of all ages. Learn how to create healthy epicurean cuisine that brings the whole family together in the kitchen and around the table.
The Details:
–The cost is: $175* per person per class, including wine pairings.
–Each class is limited to 14 guests.
–Reservations are required. Please call 800-820-6800 and request to speak with Dining Reservations.
-Self Parking and Valet Parking are both complimentary.
-Guests will meet in the Main Lobby, and it is ideal if guests arrive by 5:15pm.
-Guests will be escorted by Coach to the Villa for the evening event.
Photo Credit: Photos Courtesy of Pelican Hill Resort