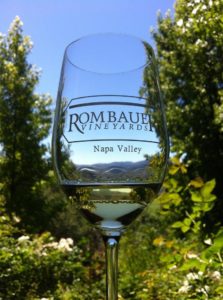 It is always great when two wonderful things are paired together, and this is the case here with this announcement. On Tuesday, June 20th at 6:30pm my favorite vineyard, Rombauer in Napa Valley, and 21 Oceanfront will be presenting an exceptional Wine Dinner at their restaurant. The guest speaker escorting us through this dinner will be Dan Redman. He is the Pacific Southwest Regional Manager for Rombauer Vineyards. The cost for the four-course dinner with wine pairings is $99 per guest (exclusive of tax and gratuity). And if you have the time, arrive at 5:30 during their amazing Happy Hour and listen to the lovely live music that begins about 5:30pm each evening. It is exceptional and from the bar you can gaze out over the Boardwalk, sand and out to the Pacific Ocean. It's a premier spot to daydream!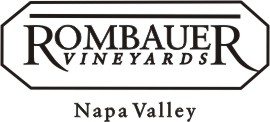 Executive Chef Miro Rusev has fashioned another lovely Wine Dinner menu, with each course showcasing one of the fabulous Rombauer wines. If you are interested in the details, here is the menu and wine pairings:
First Course Smoked Chilean Sea Bass Carpaccio Paired with: Rombauer Sauvignon Blanc-2016
~
Second Course Prosciutto wrapped Scallops & Siberian Sturgeon Caviar, Baby Wild Arugula, Humboldt Fog Cheese Paired with: Rombauer Chardonnay-2015
~
Entrée Pepper Crusted Petite Filet, Colossal Prawn, Lobster Mashed Potatoes, Lemongrass Rainbow Chard Paired with: Rombauer Cabernet Sauvignon Diamond Selection-2013
~
Dessert Chocolate Truffle Mousse, Wild Berry Coulis, Cocoa Powder Paired with: Rombauer Zinfandel-2015
To make your reservations, please call (949) 673-2100 ~ www.21oceanfront.com Note: Credit Card will be taken for all reservations and a 72-hour cancellation policy will be in place. Wine Dinner price does not include tax and gratuity.
And for the history buffs in the room… here is a little bit about Rombauer Vineyards, how to best visit them and a bit about the historic 21 Oceanfront. If you have not been, it is really time to come in and enjoy a classic, and their Wine Dinners are exceptional.
About Rombauer Vineyards-
Rombauer has been here in St. Helena for 35 years. Set high on a tree-covered knoll just off Silverado Trail, the setting offers dramatic views of the Mayacamas Mountains, a garden with over 100 varieties of plants and flowers, and whimsical works of art collected by Koerner Rombauer.
"A lot of people make excuses for wine, say 'Well, this will be good in 10 years.' But I decided, "Why not make it taste good right off the bat? " Koerner Rombauer, on the genesis of the Rombauer Vineyards house style
The early history of the winery, as shared on their web site notes: When founders Koerner and Joan Rombauer moved their two children, two horses and five dogs to Napa Valley in 1972, they arrived armed with an appreciation for the intimate relationship between food and wine. Their appreciation stemmed from Koerner's great aunt Irma Rombauer having authored internationally renowned cookbook the Joy of Cooking and his ancestors originating from the winegrowing region of Rheingau, Germany, where wine is considered an essential complement to a meal. Appreciation bred passion, and Rombauer Vineyards was established in 1980. Thirty-five years later, the winery remains owned and operated by first-, second- and third-generation members of the family. A story still very much in progress!
Visiting the Winery- All visits require an appointment. To plan a visit, select and reserve one of their experiences—visiting the Tasting Room, enjoying a glass of wine on the porch, or a Cave Tour and Tasting. There is a fee associated with each option. Dogs on a leash are welcome on the porch and gardens. Guests are welcome to then stroll the pathways or to picnic in the scenic garden. Picnic tables are available on a first-come, first-served basis. Food and other picnic provisions are not available at the winery, but they are happy to provide recommendations from local purveyors. http://www.rombauer.com/
About 21 Oceanfront-
21 Oceanfront is tucked into the first floor of the historic McFadden Building, with an Inn on the upper floors. This iconic building was built in the late 1890's by landowner brothers James and Robert McFadden. The original McFadden Wharf was completed in the winter of 1888-1889, and connected the transport of goods from incoming boats to the railroad and then inland to Orange, San Bernardino and Riverside. This lasted until 1907 when San Pedro was built. At one time, the upstairs rooms were used to house the railroad workers. The Pacific Electric, also known as the Red Car system, used to pass right along the street—on its route to the end of the line at the Balboa Pavilion. At the base of the pier is the Dory Fishing Fleet, a beachside fishing cooperative founded in 1891. The fishermen used to place their boats on rollers and ride up on the beach with umbrellas to sell their fish. Later a dock was erected, and still today, at 5:30am fishermen arrive with their catch for sale. The Doryman's Inn Hotel above features ten elegant guestrooms (many with patios) and featuring Victorian décor.
21 Oceanfront has enjoyed many restaurant facades—-from Red Car, to Rex's, Alley West and The Ritz. It has been "21 Oceanfront" for as many years as I can remember. And as we climb the short flight of stairs, we see an elegant dining room that is elevated ever-so-slightly for commanding views of the sea. It is truly breathtaking. The dining room features a showcase of large picture windows, half round leather booths, crisp white tablecloths, dainty lamps, and waiters attending to all the details. A classic "steak and seafood" restaurant, the choices are so plentiful I actually have a hard time deciding. For beginnings…we toggle from Crab Cakes and Beef Carpaccio to Steamed Mussels and Shucked Oysters. Their Lobster Bisque and Iceberg Wedge are often my top options. For main courses, there are numerous Seafood, Pastas and Vegetables. There are also endless Steak, Chops and Poultry items galore. My favorites are: the Filet Oscar with a perfectly prepared Bearnaise Sauce. Or the Lobster Tail and Filet—a traditional surf and turf. Potatoes and various decedent sides are also available. And for those who enjoy something sweet, their famous Chocolate or Grand Marnier Souffle is the perfect ending.
"We offer the world's best classic cuisine, yet we are at the beach, so we always want to remain approachable—a neighborhood favorite in every way!" Miroslav Rusev, Executive Chef
Now, there are other times when we walk up the staircase and make an instant left turn. We head straight to the Alley West Bar and sit down with our favorite bartender Ryan. The Happy Hour is great, and if we are hungry we can even dine at the bar. One cannot beat the view, and as the sun sets the live music starts, a restful mood is cast in an instant. I think, hands down, this is the most romantic restaurant in town. It has everything I am looking for…. A great bar facing the water, friendly bartenders, drop-dead sunset views, live music, great happy hour, and a formal, yet approachable dining room. I like white tablecloths. I like waiters in tuxedos who take good care of me. I want great food and attentive service. I want THIS.
21 Oceanfront
2100 West Oceanfront Newport Beach, CA 92663 949.673.2100 www.21oceanfront.com
Hours: Sunday-Thursday 5:00-9:30pm Friday-Saturday 5:00-10:00pm
Bar & Lounge Opens 4:00 Daily
Live Music Nightly at 5:30pm during the week and 6:00 on weekends