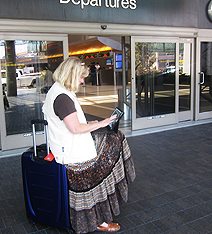 Deirdre is always on the hunt for the next exciting writing assignment, so contact her and find out about her availability.
Services Include:
Commissioned Articles, Features & Reviews
Advertorials
Event Coverage
Content Creation, Story Development & Research
Copywriting For Web Sites, Collateral & Scripts
Ghost-writing for Monitoring Company Social Media Sites
Pitching Story Ideas
Media Outreach & Publicity
For more information on the services listed above, or to contact Deirdre regarding a commissioned writing assignment, please complete this very short form and she will contact you right away. If you would like for her to call you vs. sending an email, please include your phone number in the Message portion of the below form. Thank you.