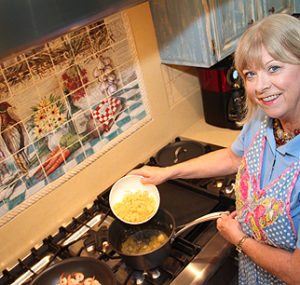 I bring my passion for travel, cooking & writing, along with my marketing and public relations skills to my web site TastesAndTravel.com . With 30 years experience in hospitality, resort marketing and publicity, I enjoy researching and writing on topics related to a lifestyle that includes: Restaurants, Cooking & Chef Interviews, Travel near and far, Resorts, Spas, Gardens, New Local Spots & Activities, Wineries, and Lifestyle.
I am always on the hunt for the next exciting writing assignment, so please contact me if you have a commissioned writing assignment in mind that might require my experience, interests and finesse.
In addition to my own site, my published work is ever increasing…
~Contributing Blog Writer for Visit Newport Beach
~Contributing Writer for Newport Beach Lifestyle Magazine
~ On-Line for Dining Out Magazine- The OC & Long Beach Edition
~Brochures and articles for Various Resorts
~ Event Coverage for  Les Dames d'Escoffier International Quarterly
Samples can be viewed on my web site (at the very top, click on "Media" and select "Published Work" to see my articles. Please check back often as I update this section monthly with new articles as they are published!
"In this business, I am very glad I possess these 6 traits—-a sense of humor, an eye for detail, comfortable with a blank sheet of paper, a curious nature for travel, a "plan B" at the ready, and one suitcase always packed." Deirdre
I graduated from UCLA with a B.A. in Psychology years ago, and then began working at advertising agencies conducting marketing research. I then moved on to hotel and resort marketing, and never really left the "travel realm" after that. I reside in Southern California with my husband, our dog Mr. Riley. Our son will be graduating  college this May. When I am not working, writing, or attending events, I enjoy: researching for my next trip, of course traveling, entertaining, edible gardening, gourmet cooking, boutique wines, knitting and supporting my husband's passion for vintage cars and Formula One racing. We are working through our bucket list— one trip at a time.
I am an active member of "Les Dames d'Escoffier"  for the LA/OC Chapter.  I am also a member of the "International Wine, Food and Travel Writers Association".